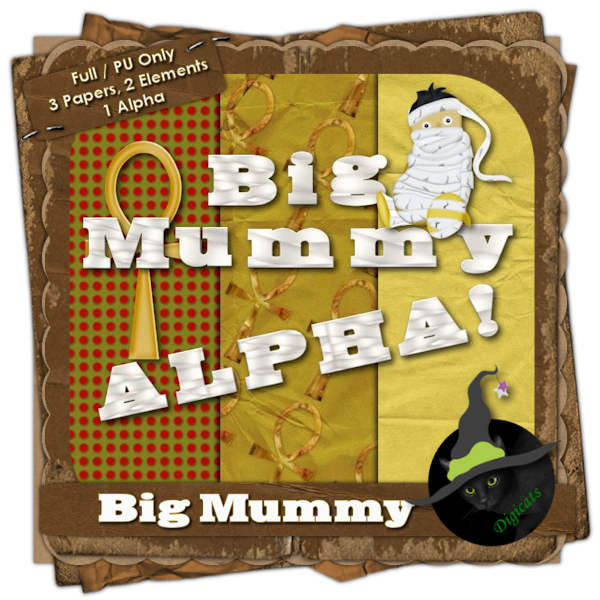 Get all wrapped up with this great full size BIG MUMMY alpha! Upper and lower case, numbers and special symbols are all included!
You are also getting 3 full size papers and 2 bonus elements. 300 DPI. Personal use only!
Co-ordinates with my I Want My Mummy kit. (Coming soon!)
Take the learning technique challenge from Aprilthescrapaholic in the W4E forums and earn my Big Mummy Alpha!
Find out more at
Challenge ends at 11:59pm Pacific Time on October 31st, 2015