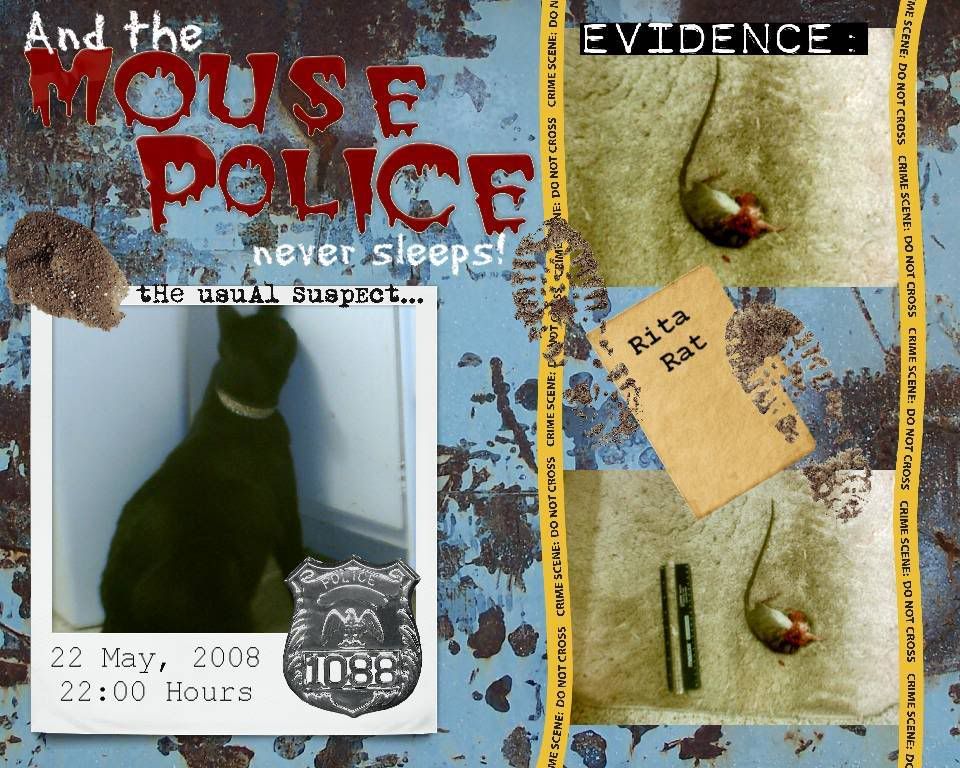 I came home from the ballgame last night and found another little present. I acutally stepped on it - good thing I still had my shoes on! - and ended up jumping about 50 feet.
I guess the Savory Chicken and Salmon feast wasn't cuting it, as she'd eaten part of this one. She does that from time to time. So we're really not sure how big it was, but I'm guessing not much bigger than 3 inches, as at least one of the front paws was still attached.
I used the Not Guilty kit from
Scrap Girls
again. The "Rita Rat" folder is from
Raspberry Road Designs
Java Joe kit and the Bloody Mess lettering is from
Free Digital Scrapbooking
.
On a sad, side note,
Scrappin Dead Girls
is closing their store today.