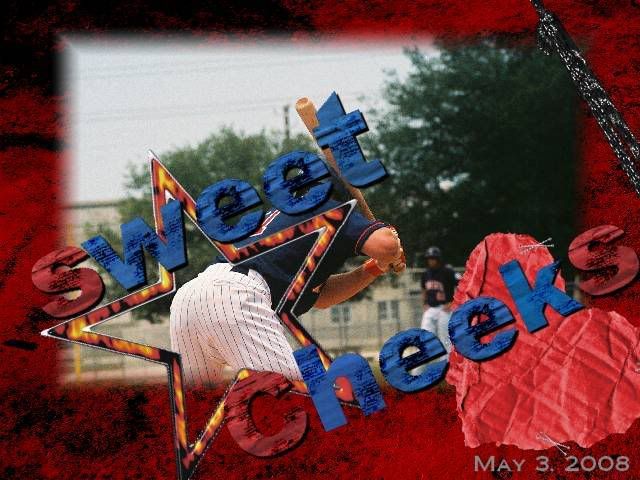 I told Eli I had a very nice picture of his back end but that I wouldn't embarrass him in front of his friends by making him sign it. (This does not mean I won't embarrass him by posting it on the internet.)
"Oh," he says. "What did you think of it?"
"Your back end?"
"Yeah."
"Nice. It's a VERY NICE back end," I tell him.
"I've been working on it," he says. As if all the girls in the stadium weren't in love with him anyway.
Better he should work on his batting.
Anyway, maybe because it was Mother's Day, it was a good day for Freebies including a great little add-on mini-kit for Rock Devil, which you can find at
Fall Angel Scrapz
. There were also some odd bits that that I think she was working on for that kit but that didn't get included, so she offered it as
a freebie
.
So, this layout has sort of been perking in the back of my head and became reality. I should send it to Eli's mom.
Anyway, the full Rock Devil kit is available at
Digital Chaos
and I really like the look, so I'll have to buy the whole thing. There are some other interesting things at that e-shop as well.
The alpha, the heart and I think the black ribbon are from
Scrappin Dead Girls
' My Guitar Hero kit.