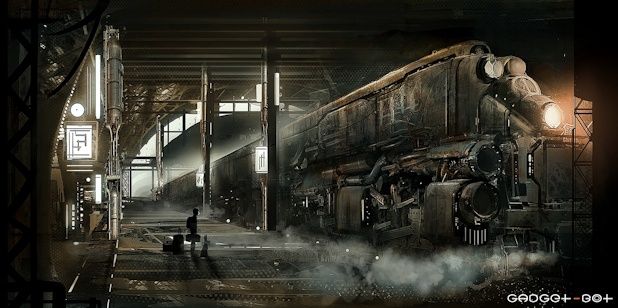 My kid sister turns 50 this month, which, you know, is a terrible tragedy, especially for her. She wanted to stay 29 forever and can't believe she's old enough to be someone's grandmother. Didn't really bother me in the least, turning 50, but that's just me.
As for Carol, I've only got two words for her. "Johnny Depp". He makes 50 look sexy!
Anyway, I thought we'd do a vintage/steampunk themed train this time around, in part because it works so well with the fall colors and in part because well...I'm vintage and I don't have to work hard at it.
I've got a lovely tagger size kit for you with 12 papers and 40 elements, including one Little Flapper Fox by ©English Rose Designs.
Aside from the Vintage Vixen, you are getting 2 bows, 2 flowers, 2 frames, 2 gears, 2 ribbons, 1 automobile, 1 autumn swirl, 1 beads, 1 bookcase, 1 brooch, 1 candlelight cage, 1 clock, 1 corset, 1 deco, 1 fan, 1 feather, 1 glasses, 1 glove, 1 hat, 1 key, 1 lamp, 1 leaf border, 1 leaf scatter, 1 parasol, 1 perfume bottle, 1 shoe, 1 sparkles, 1 steam bird, 1 steam butterfly, 1 steam cat, 1 steam violin, 1 tag, 1 telephone, and 1 Victrola.
300 DPI. Personal use only.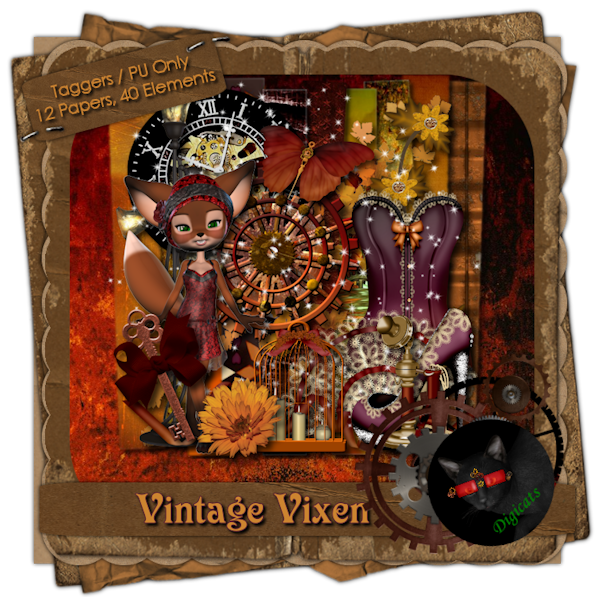 Please remember that by downloading this kit you agree to my terms of use which state, in part that that that you cannot redistribute, rebroadcast, resale, or claim my graphics as your own. That means placing this kit on 4Shared, RapidShare or any other file sharing site for any reason is a strict NO-NO! That constitutes redistribution.
If you know someone who is interested in this kit , please direct them to my blog where they can download their own copy. Free to use is NOT the same thing as free to share. My graphics are copyright protected.
Plus I already pay for premium download service so you don't have to wait for your freebies, and the links stay here FOREVER, so you don't have to put this kit anywhere else to share it, just link to this post.
To download from MediaFire, click
HERE
.
The password is "GearUp" - no quotes.
If you enjoyed this freebie, please take a moment to vote for Digi!

Click on the blinkie to vote!
Please be sure to visit all of the rest of the stops on this train and see what everyone else is doing on their summer vacation and grab the freebies they have for you along the way! And don't forget to leave some love when you download. You're thanks are the fuel that keeps these blog trains running!
Becky's Creations
Craftypoly
Crazy Cat Creations
Designs by LK
Digicats (& Dogs)
Ditz Bitz
English Rose Designs
Irish Princess Designs
Nette's NightOwl Works
Pink's Poetic Scraps
Tammy's Welt
TopcatsTagz
Don't forget that you can keep up with all the latest Digicats news and freebies just by liking us on
Facebook
, or following us on
Pinterest
!