Helly
is having a sale on her kits at the Ahhh Scrap store, 50% off, over the Labor Day Weekend. This allowed me to pick up a few of her new offerings: Could be Happy,
Crime of Fashion
,
Gypsy
(which I bought before but which got lost in the great computer crash) and her new one,
Wicked Cool
.
Not on sale, but one that I had to get for my Little Diva is
Lil Drama Mama
, which might also prove useful if I should chose to do something with my mother & sister.
I immediately got to work with Wicked Cool: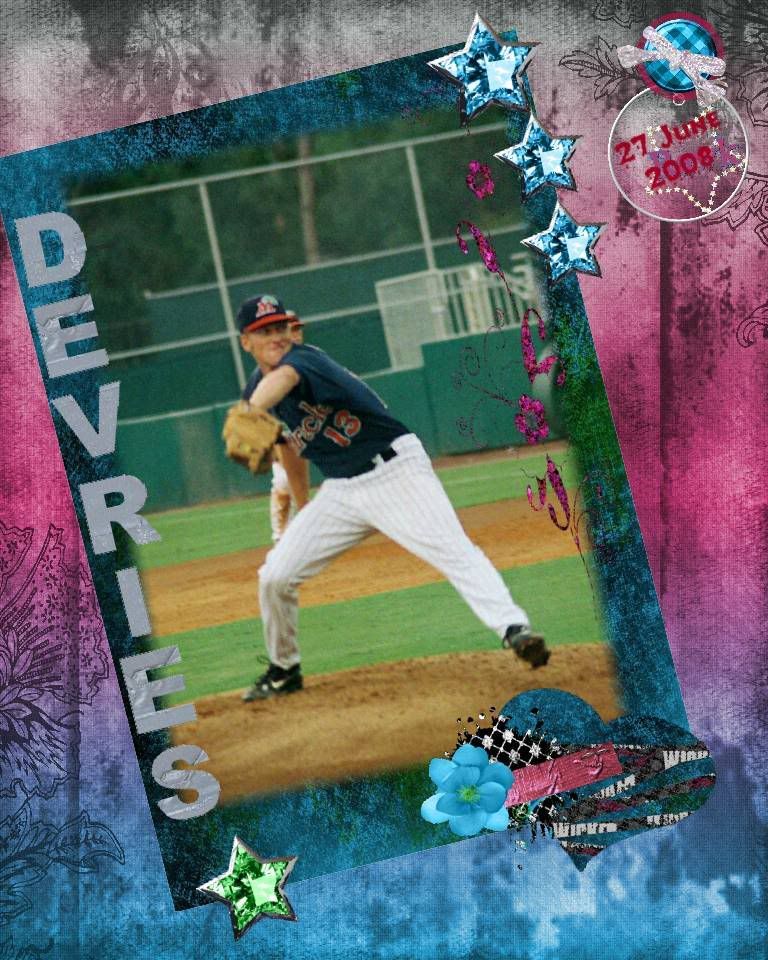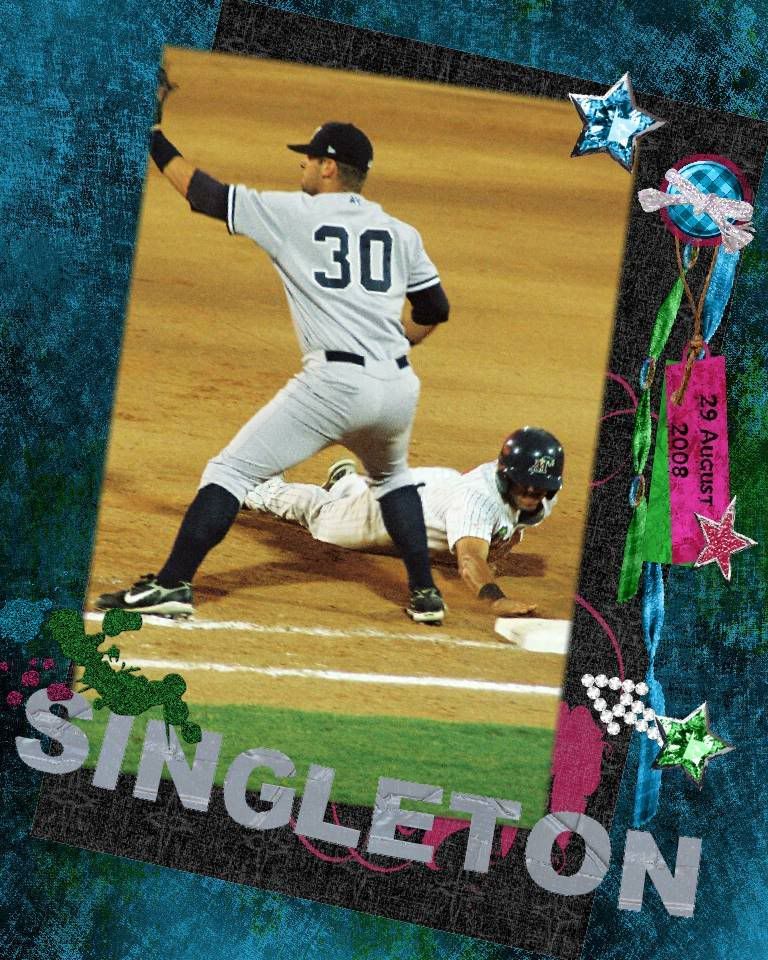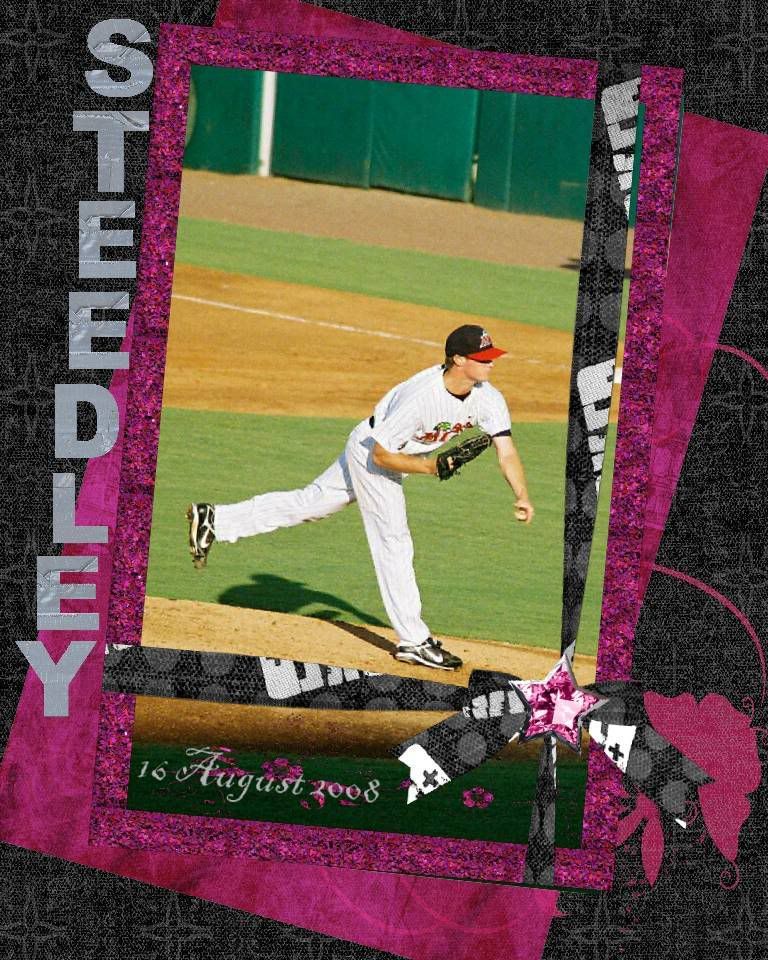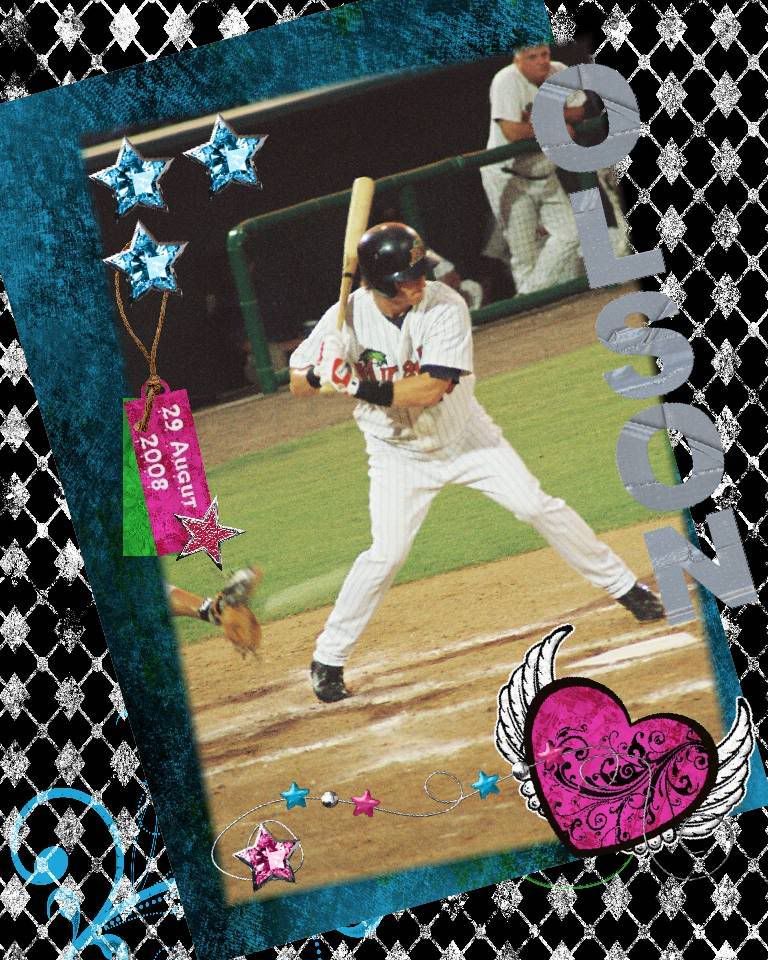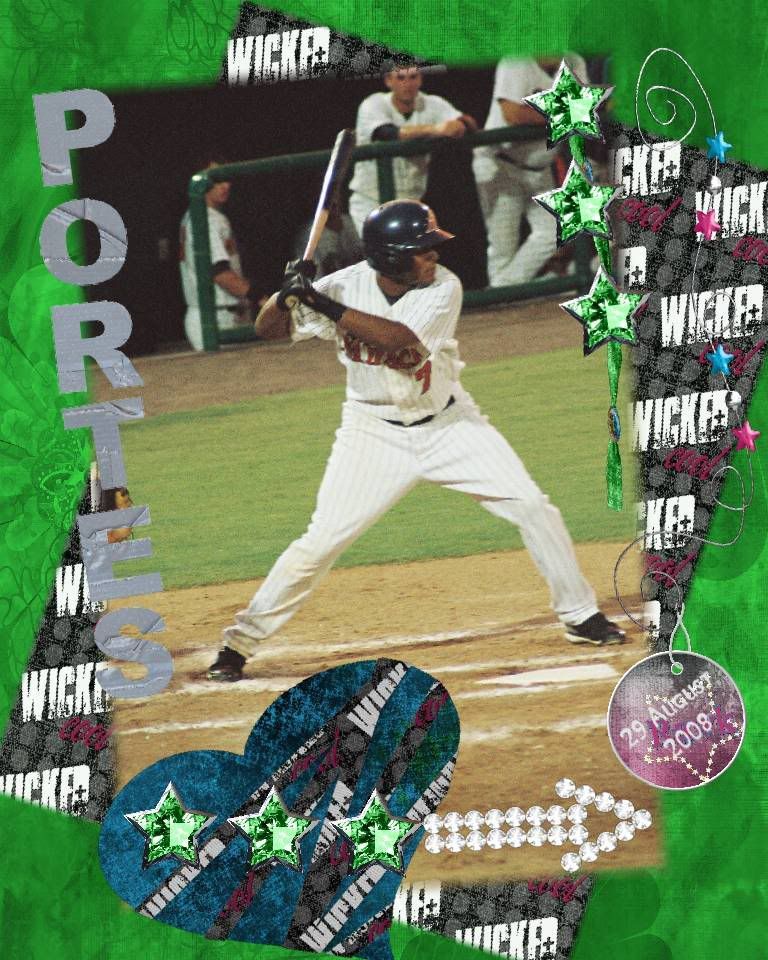 Juan hit a walk off grand slam home run to finish off Friday's game, so I had to add the arrow to indicate that is was "OUTTA HERE"! These were all quite fun. Then I took Wicked Cool and some element from Hard Rock Mama to come up with this layout for Matty: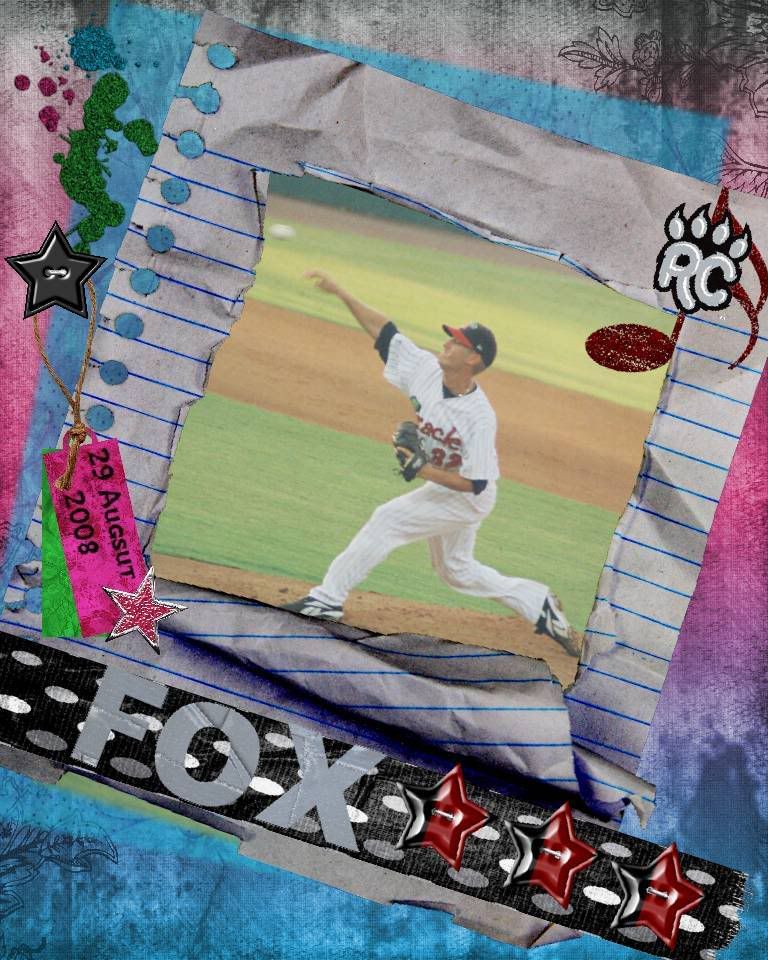 The boys were asking me about paw prints - well it is that time of year - but I'd rather they focus on winning a pennant first.
This one of Jon is done using just Hard Rock Mama in one of my favorite layout formats:
My next assignment....get ready for fall instructional league!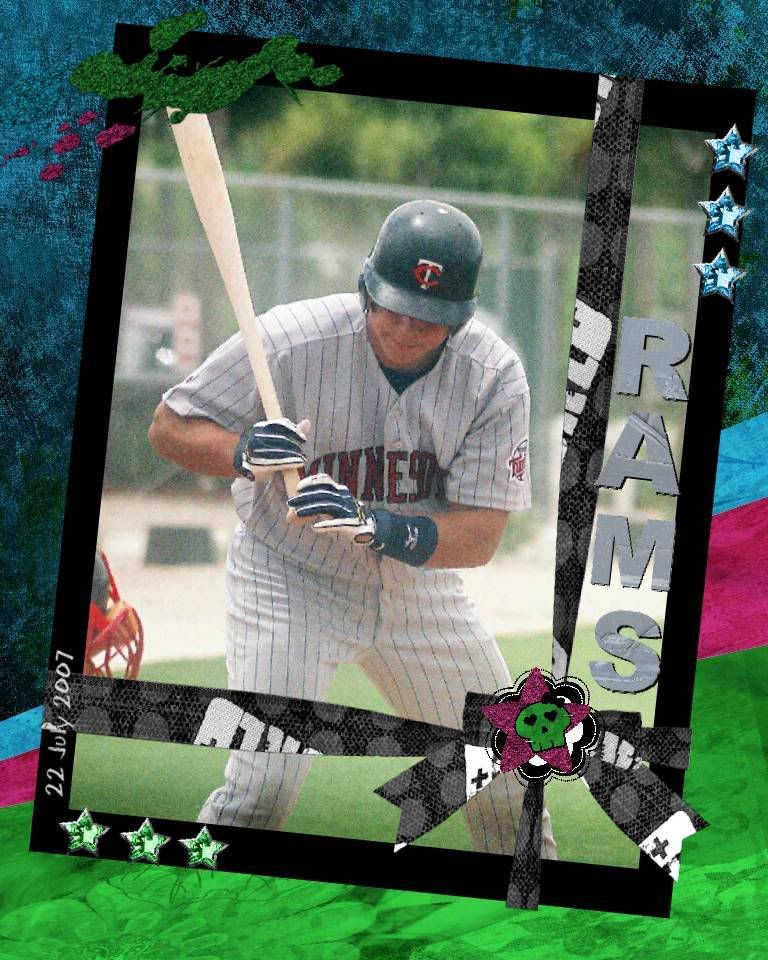 Man I have missed troll boy!
The Duct Tape Alpha is from Maria LaFrance at Digital Freebies. The Metal Alpha is by NettzieB.