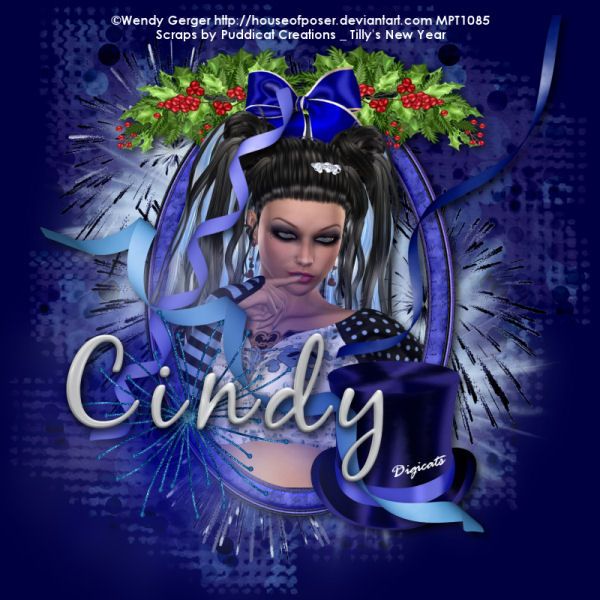 A new using the Tilly's New Year taggers kit by by Puddicat Creations. I just love, love, love the colors in this kit!

You can try this tutorial for yourself at Di Before Dawn tutorials.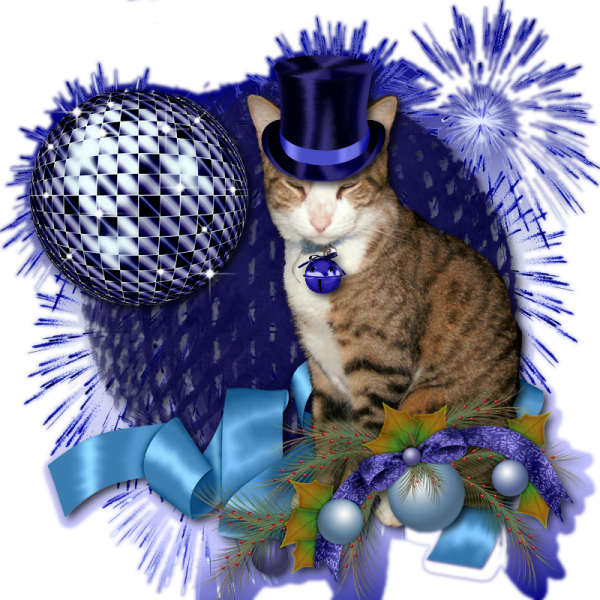 BTW Cindy: Tristan really liked the top hat and is wearing it tonight when he escorts his girlfriend cat T'Abby Normal to the big bash the Man Cat's Club.

I told him I didn't think you would mind.