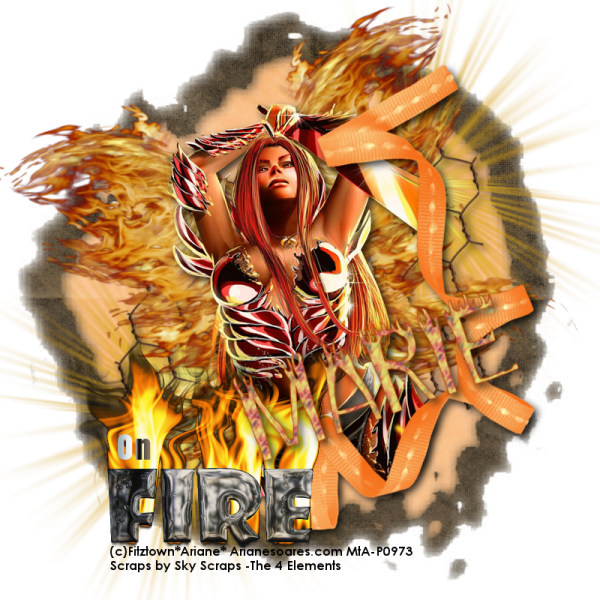 I am using Sky Srcraps
The Four Elements
taggers kit. I purchased this kit when it first came out but I never really did anything with it, as I was always busy with other projects. The Fitztown*Ariane* tube is new, and I needed something warm, so this all came together well.
I love the kit BTW, as it's got some fab elements in it. And I didn't even get to use most them - darn it. Will have to work on another tag soon.
You can try this tutorial for yourself at
Di Before Dawn
tutorials.