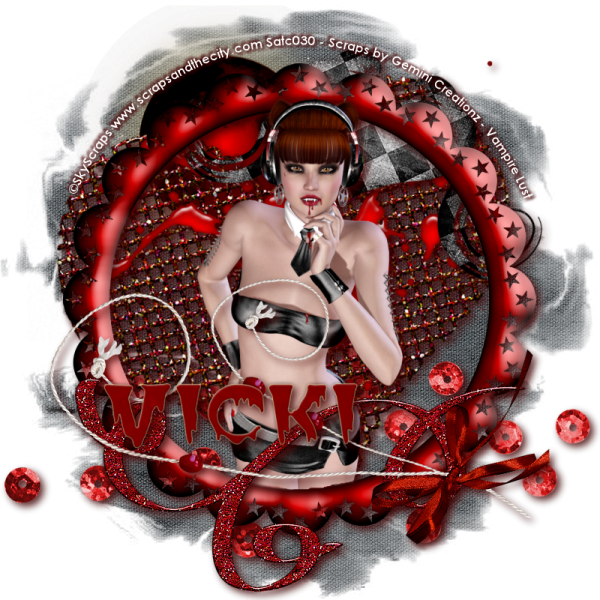 I think the last time I did a tut for Vicki it was Vampiric in nature as well. Should probably try something different next time.
In any case, I am using the
Misfit Vampiric
tube - on of the new ones - by Marie. You can find that at
SatC
.
The scraps are from the
Vampire Lust
taggers, which you can get at
Gemini Creationz
.
Try this tutorial at
Di Before Dawn
tutorials.