I've been having flu like symptoms, the past couple of days and spent most of Sunday in bed. I am going for my flu shot on Wednesday, lot good that does me if I've got the flu now.
I did make it through work today.
A few doodle tags....
I never really liked fairies growing up. The whole princess phase that young girls go through sort of totally missed me. And fairies like Tinkerbell just seemed very whimpy. It wasn't until later when you get into the Celtic Legends that Fairies become down right EVIL that I started really enjoying the whole faye universe.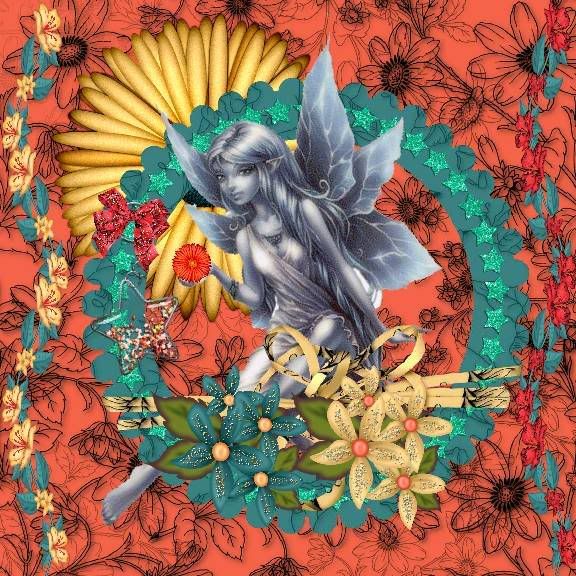 The Fairy is this is from the uncredited Fantasy Freebie I got of digifree. I dolled her up with the
Glittered Blossoms
freebie kit from
Creations by Jo
, more because I wanted to play with the kit than for any other reason. Playing with the kit is a good reason, right?
The Fairy in this one came from the Shadow Fairies freebie from
Efie
. The Unicorn is from a freebie from
Grafix4All
, (which blogger now says has been removed?).
I used the
Autumn Breeze
kit from
Creations by Jo
on this one. Now do I stay with the kit, or unicorn...hmmm....
I didn't like this one when I did it, but since changed my mind. I call it Dark Unicorn, for obvious reason. The unicorn is from the same source as above, while I used
Yarrow
's
Gothique Rouge
to do the background stuff with.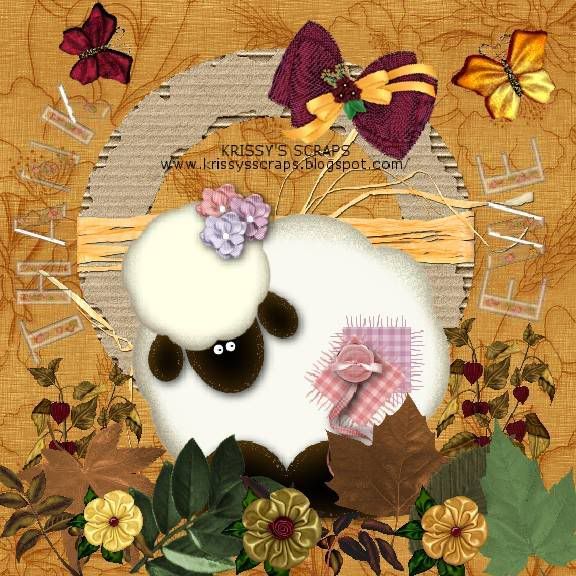 And finally, the only tube tag in the set is my Thank Ewe tag, which I'm sure I'll have some use for over the thanksgiving season. The Ewe tube is from
Krissy's Scraps
(as shown in the copyright) and the background kit is
Autumn Breeze
from
Creations by Jo
. I really like the autumn colors, in case you haven't notices. You can get the tube off her blog, I don't know if it's on
Designer Scraps
or not.
Anyway, I'm feeling dizzy again now, so I think I shall take myself back to bed. Thanks for visiting!