I was thinking of doing a collection of House Panther for this Thursday's T-13. I already have three (well four if you count Diamond) done. Here are a few more.
This first one I used on House Panthers for Stygia Sunday and as I'd already done one of
Stygia
last week, I didn't feel I should do another one.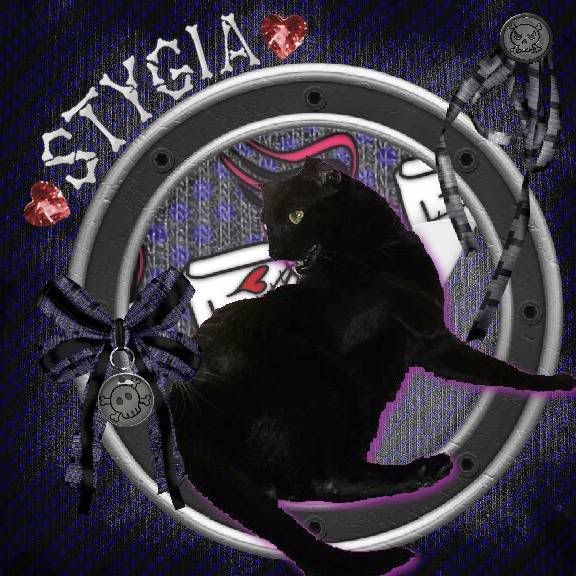 This is uses the
Dark Gothic
taggers kits by
Creations by Jo
, combined with the Bone Alpha from
Free Digital Scrapbooking
. Stygia was getting her but nipped in the shot by her tabby sister, but I cropped that part out. :)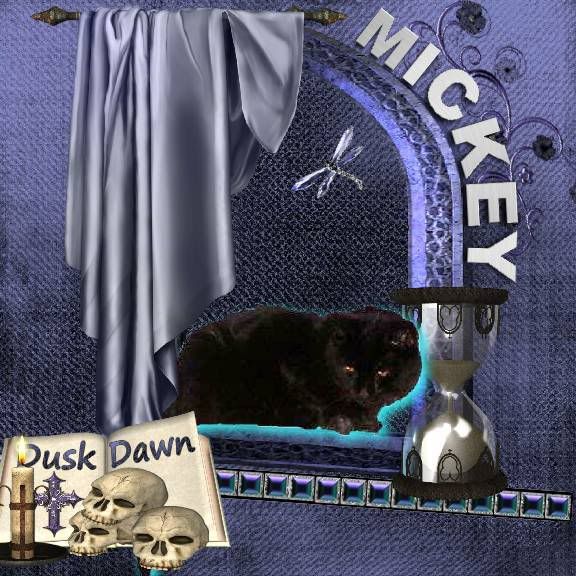 Mickey
just turned 15 I think, not quite old enough to drive. He's still going strong though for a senior cat. Here he is lounging in one of the windows of Castle Diamond, the only place to be during the Howl-N-Scream season.
I used the
Dusk Till Dawn
kit from
Scrappy Redhead
combined with the Nettie B Scrapz Brushed Metal Alpha.
Tillie is Michey's little sister and she's ready for a night of dancing under the stars.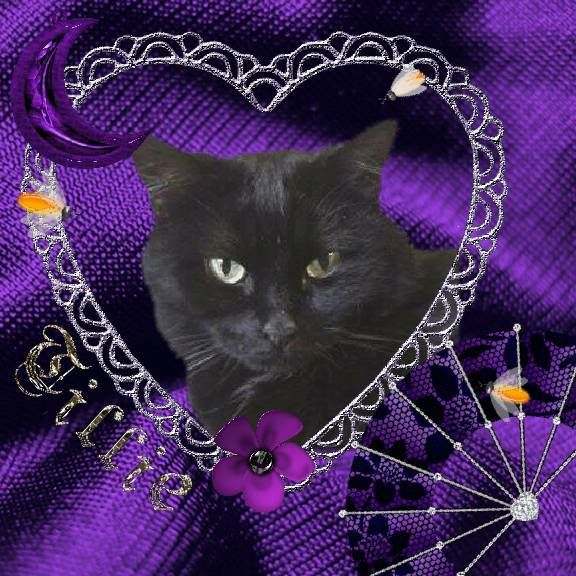 I used the Dancing in the Dark mini-kit by Scrappy Redhead, which is a freebie you can pick up at
Scrap Happiness
. The heart from however is from her
Purple Passion
Add-on
. I like the inclusion of the fireflies, it's a nice change from dragonflies and butterflies. The Black Gold Alpha was a freebie from
Bizee Digital Arts
and is a bit of a nightmare as it came with two upper case Y but no lower case, and the upper case Z looks exactly like the upper case B.
I haven't done much with
Batman
so he seemed ot be a good candidate for a tag. I used the
Gothic Rouge
kit from
Yarrow
for this one, but the Batman ring comes for the compliled Halloween 3 kit from
Efie
. The theme for that kit was bats and she put every little bat thing she could dig up into it.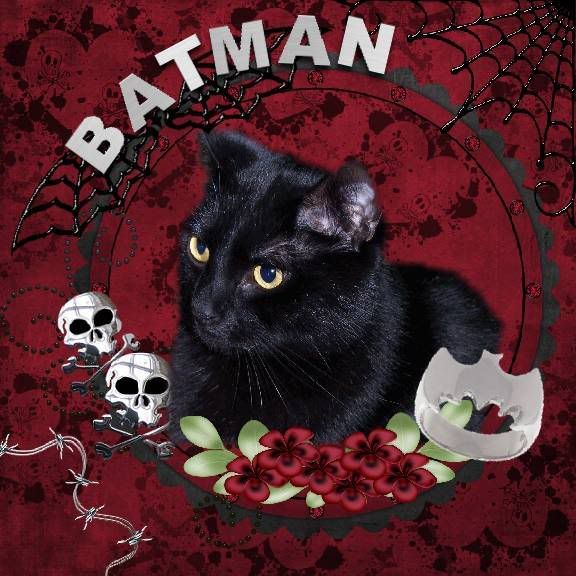 On a side note,
Chaos Priestess
is retiring, at least for a while, and as a result, all her kits are on major sale at
Digital Chaos
. While I'm happy for the sale, with pay day right around the corner, I'm not happy to see her retire, as she was one of my favorite designers.