There are three boys that hang out at the ballpark - Brett, who is the oldest and getting ready to go to college helps me out the most, with getting autographs. Jeff is Gene's son and was a bat boy for the Miracle for a while and T.J. I didn't really place T.J. except (1) I knew he came from money, and (2) he's Canadian.
I should have figured it out when he told me that he had a twin sister, but I just gave him a hard time about there being two of him.
Anyway, Brett e-mailed me yesterday with some shots of TJ he'd taken at a Cape Coral High School Seahawks game and wanted to know if I could do a layout for him, so that he could get it signed. He thought T.J. would get a kick out of it.
And he said "His last name is Cresswell if you need it. I am not sure if TJ Cresswell or Taylor Cresswell would look better." That's when it hit me. He's Neil's boy.
I used to work for Neil. He wasn't so bad, his partner Art is a big dick however. A few years ago...Summer of 2005, Neil said he was taking his boy to a Miracle game and so I made a point of getting a ball to give to him, which I usually do when one of my friends is coming for the first time. I don't know if T.J. had been out to the park before and I only saw them briefly. Neil's usually pretty busy and doesn't stay in one place very long. The next day, Art fired me, which - from what Shawna told me - pissed Neil off royaly, but he won't over rule Art on business matters. Also, Neil always calls him Taylor, not T.J. so you know...the names didn't click either.
Next time I see T.J. I'll have to tell him to tell his Auntie Shawna hello from me and reminder her we're supposed to go out for lunch together sometime.
I guess I didn't make the connection because I thought Neil's kids were a bit younger, but yeah, I guess the age is about right now that I think about it.
Que it's a small world music....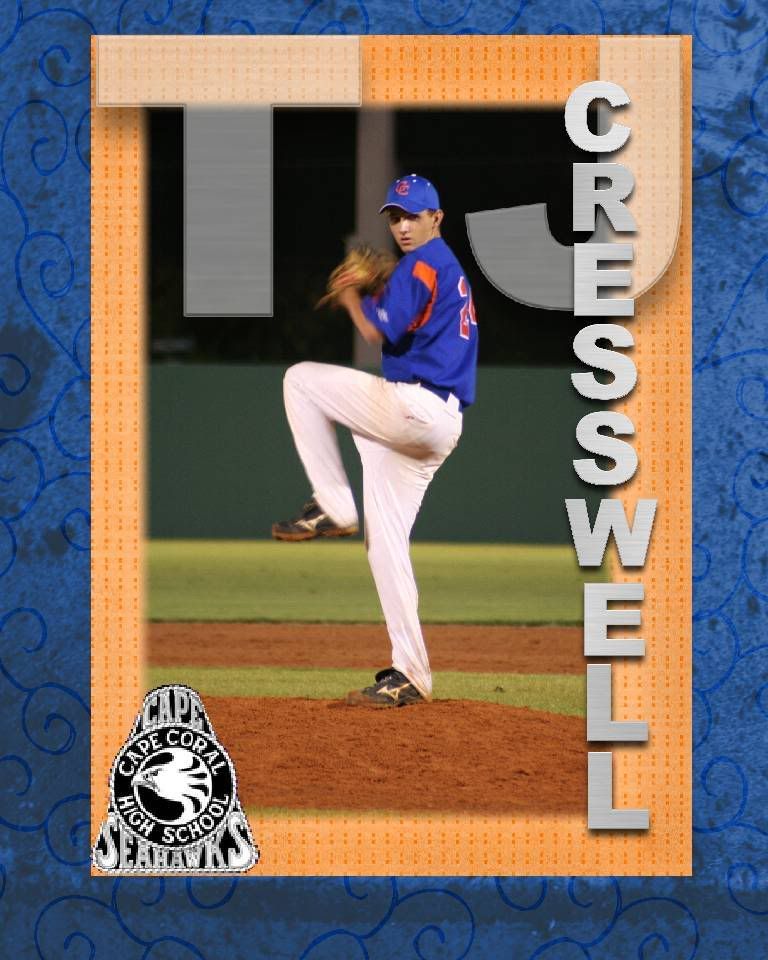 This is an 8 x 10 layout. In both cases, the background came from a freebie Blues Pack I'd downloaded off of Digi-free. For this piece, the orange paper was from
Candy's Treats Fire
freebie. The logo I found off a google image seach on one of the school websites. The CC High School site wasn't working. Brett said he took the shots late at night, so they're kind of dark and not all that good.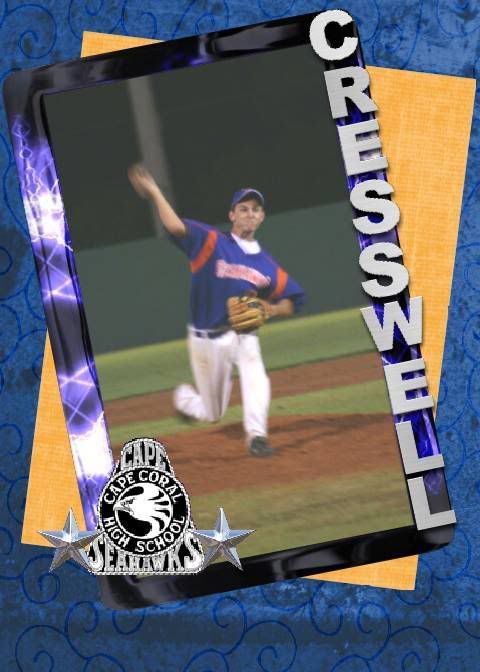 This one was done to print to 5 x7 size and the orange paper came from Shhhh Scrapz
Burnt Orange
freebie.
The
Brushed Metal Alpha
in both pieces is from
Nettie B. Scrapz
.