Sonel's Corner
had three tubes on Digi-free today, which were saved in .psd, instead of .psp format. If you use Photohop, you probably know from experience you can't get the .psp files open. I'm wondering if I can open them in another vector art program (like Adobe Illustrator), or if it's proprietary format.
In any case, that allowed me to try my hand at creating a tag using "tube" art. This particular piece of art is © Ana Rasha at
Deviantart.com
. I do wonder if the freebie tubes that do show up on Digi-free are supposed to be there, but that's not my problem, just at the moment.
This is the end result...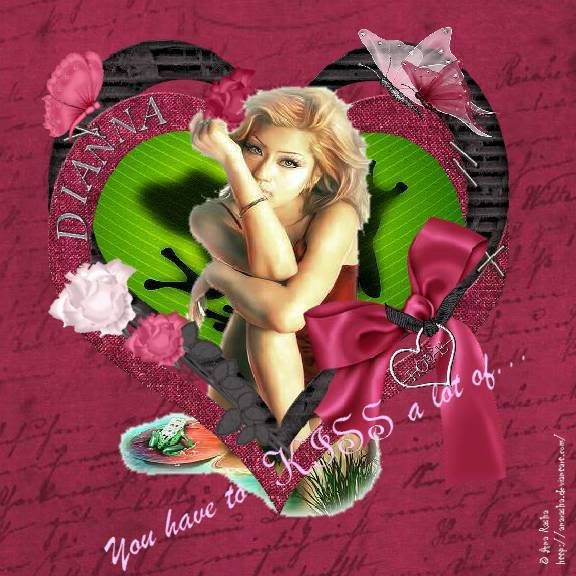 Yes, I know, I still have a lot to learn.
I used Yarrow's
Romantique
kit to do this. The background frog is from
VladStudio.com
and may or may not be copyright, and the chrome lettering is from
Scrapdolly
.
I think I've now credited everyone that needs to be credited, if I let anyone out, please forgive me.
It's done in 6x6 inch format and you can click to enlarge the piece.