I've been reading the Sookie Stackhouse novels - I'm working on book six right now - and so vampires have kind of been the order of the day.
This was the tag I'd forgotten to upload earlier of Grr, doing her love at first bite impression. And it's going to be a really BIG bite...
Diamond, I guess would have to be a Countess and not a count? This was actually a really quick piece to put together....she's so big there's not much room in it for anything else, but I thought it worked out pretty well.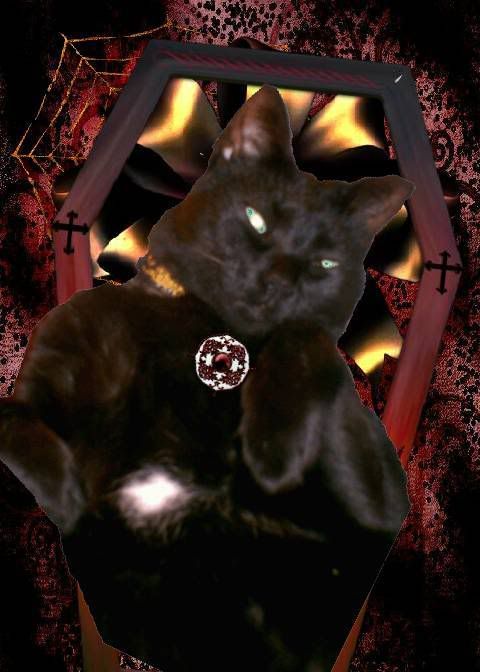 Taking an entirely different track...I went with a fantasy piece. I could point out that there are fairies in the Southern Vamire books as Sookie has a fairy Godmother. Diamond does not have a fairy godmother. Nor does she have a unicorn, but she'd probably like one.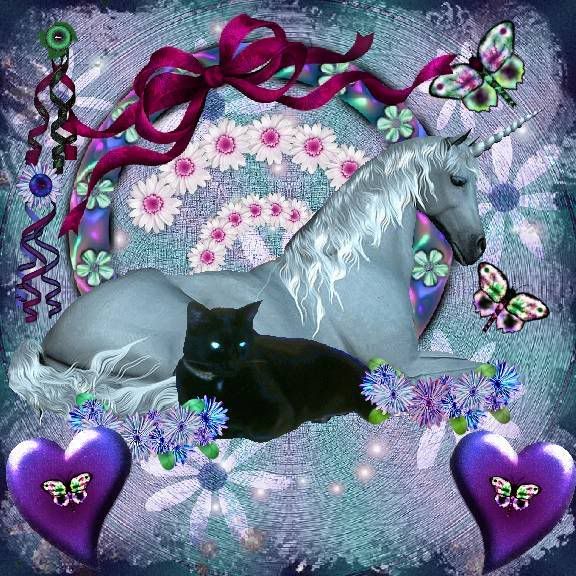 The two vampire pieces used the
Gothik Vampyre
tag kit and
Freebie add on
by
Tizzy's Angel
, and the last piece used
Floral Forest Fantasy
tag kit and
freebie add on
, by the same designer. Tizzy puts out some of the most original and exclusive kits on the internet. Some really, really great stuff.
The unicorn came from a "fantasy freebie" that I'd downloaded from Digifree. There's nothing in the file marking where it came from so I don't know who to credit to. The "stickers" in it were saved as .pngs but not transparent .pngs, so I ended up giffing them, as I can't figure out how to make and save a transparent .png in Photoshop. I know there's a way to do it, I just don't know how.
I should probably redo the fantasy piece as a 5x7. I'm sure my family would like that better than the Halloween pieces I've put together, despite the fact that it's really not seasonal just at the moment.