The Dusk 2 Dawn Fruits of our Labor blog train has left the station. We've got a dozen designers on this one with freebies for you! And they are all quite delishious freebies too!
Nette was in a baking and canning mood and that is what inspired the theme and pallet - and you know how Nette loves her pies! So there's plenty to feast your eyes on with this train.
My part is a tagger size digital scrapkit composed of 10 papers (800 x 800 pixel) papers and 40 .png elements, including one "Allode" poser by ©DN Scraps.
You are also getting 3 bugsies, 3 fruit labels, 2 birds, 2 bows, 2 cherry cupcakes, 2 flowers, 2 frames, 2 ribbons, 1 apple, 1 berries, 1 cherries, 1 chicken wire, 1 chocolate raspberry sauce, 1 citris cupcake, 1 cupcake tray, 1 fabric covered jar, 1 glitter, 1 little brown jug, 1 milkshake, 1 mixing bowl, 1 oven mitt, 1 pie, 1 spatula, 1 strawberries, 1 strawberry balloon, 1 strawberry cupcake, 1 tag, 1 whisk, and 1 wooden spoon.
300 DPI. Personal use only.
Please remember that by downloading this kit you agree to my terms of use which state, in part that that that you cannot redistribute, rebroadcast, resale, or claim my graphics as your own. That means placing this kit on 4Shared, RapidShare or any other file sharing site for any reason is a strict NO-NO! That constitutes redistribution.
If you know someone who is interested in this kit , please direct them to my blog where they can download their own copy. Free to use is NOT the same thing as free to share. My graphics are copyright protected.
Plus I already pay for premium download service so you don't have to wait for your freebies, and the links stay here FOREVER, so you don't have to put this kit anywhere else to share it, just link to this post.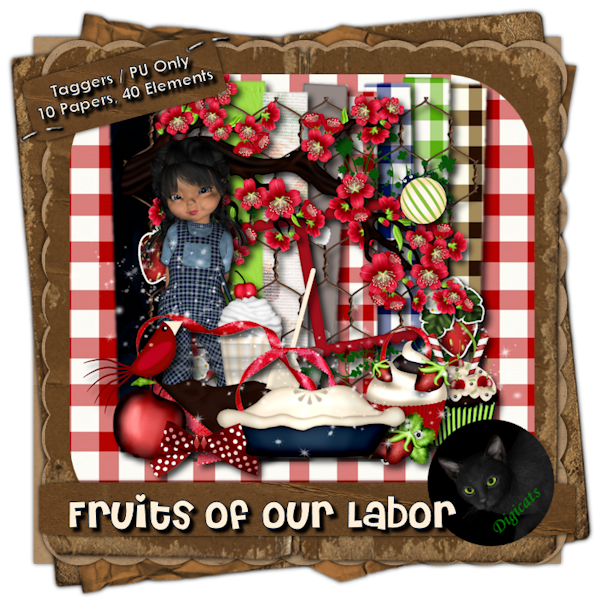 To download from MediaFire, click
HERE
.
The password is "Strawberry" - no quotes.
Don't forget to visit the rest of the great stops on this train! And be sure to leave a note when you download, your thanks are the fuel that keeps these blog trains running!
BLT DeZignZ
Craftypoly
Crazy Cat Creations
Digicats (& Dogs)
Ditz Bitz
English Rose Designs
Irish Princess Designs
Nette's NightOwl Works
Princess Mahi
The Maltese Scrapper
Sugarbutt Designs
Touched By A Butterfly
Remember that you can keep up with all the latest Digicats news and freebies just by liking us on
Facebook
, or following us on
Twitter
!