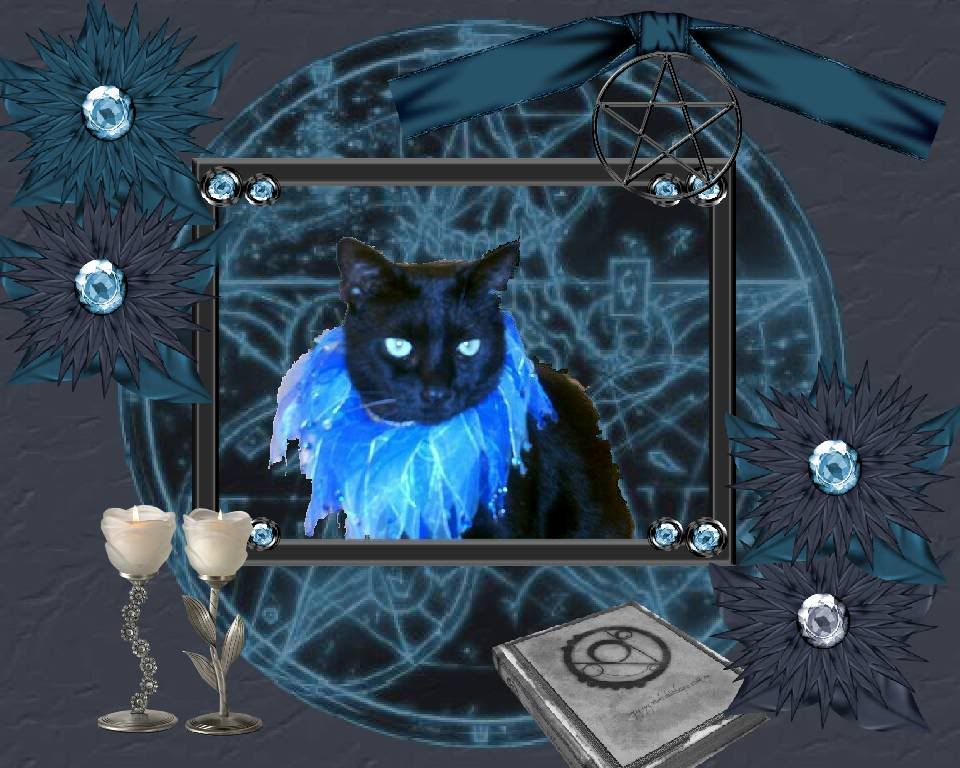 Diamond will tell you that today is a
Special Black Cat Holiday
. I only know that if I do not get the Special Black Cat her Special food she will probably eat me for dinner tonight.
This layout was done with the Moonkist Freebie from
Kristy's Scraps
. I love the look of this kit.
On a similar note, Tizzy's Angel has a new taggers kit called
A Moonlit Night
available at Digital Chaos. This might be the best kit she's done to date. It's very rich. Check it out!
There's also a free Moonlit Night Add-On to go with it. And it's never to early for a Friday Freebie, now is it?