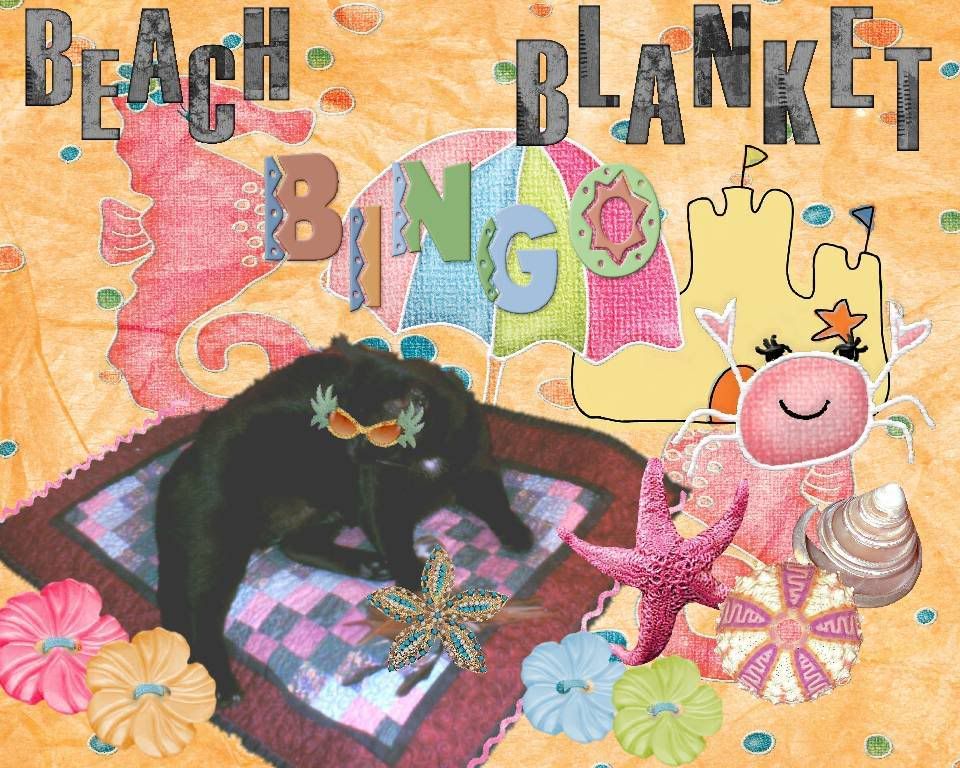 Friends of the Sea II
was one of the new releases over at
Digital Freebies
. I bought both
Friends of the Sea
and FOTSII plus
Dog Days Afternoon
which I used on the following two pieces:
All the kits are by Danielle Engebretson.
Beach Blanket Bingo
was an old Frankie Avalon and Annette Funicello movie and I'm pretty sure Miss Diamond is NOT playing. But then, I'm never quite sure what she's up to when I'm not around.
The lettering on the top came from the Beachin' kit from
Scrap Girls
, the "Bingo" lettering is from
Free Digital Scrapbooking