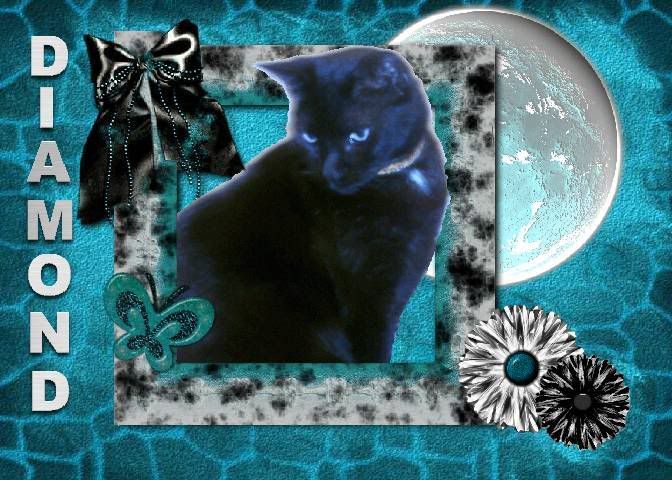 This is a rework of the
tag attempt
from the middle of May. I was trying for an effect where she's coming out of the frame but I think I messed up, because the tip of the ribbon on the right is cut off. Still it's not a total waste and I kind of like it.
We had Mommy-Monster weekend as my mother was either drinking, doing drugs or had run out of lithium, but she was in major mood swings. Now I know where my sister gets her viperous tongue from. As a result everything I was working on was kind of dark and moody. Even the rather whimsical Cole subdues a Dragon piece, which I need to rework, it kind of dark.
As with the earlier piece, this uses the
Gothic Envy
tagger Kit from
Digital Chaos
. The Metal Alpha is from
NettieB Scraps
.