I wanted to do something different with Tyler. The patriotic stuff is nice and he's fine with it, but, well...it's boring.
Anyway, I had the
Arrr Matey
kit from
Digital Freebies
and worked this piece up, which is neither overly piratey or nautical.
It is however, a bit on the boring side. Meanwhile, over in Beloit,
Ben Revere
has just been on fire.
Candy's Treats
had done a taggers kit based on the elements of fire, which I'd used a couple of pieces from before. But this time, I decided to get away from the team colors.
Which just left the lettering. The Metalic wasn't working. However...
The whole thing worked just wonderfully with the burned lettering from the Arrr Matey kit. Hah!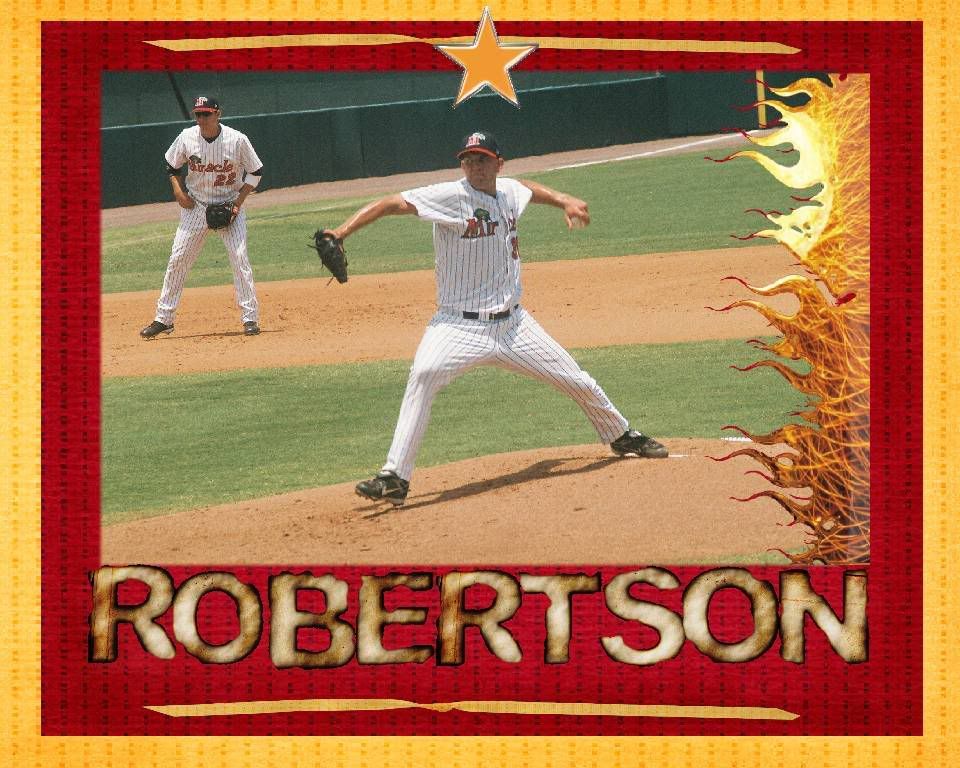 And so lo and behold, the En Fuego layout was born.
When I had mentioned the Revere piece to T.J. yesterday, his eyes lit up and he said "I saw that. I really liked that." So we'll see what Mr. Robertson thinks.
I need to sit down and do
the tutorial
for the tag done with the
Fire
kit. I'm sure it will give me all kinds of new ideas. I also need to buy her heartbreaker kit...it looks like fun!