I've been busy pounding out scrap kits - you'll get two of them tonight at Midnight, EST, as freebies, so be sure to stop back.
But because of that, I've been neglecting my tutorial writing and have gotten a bit rusty. However, Scraps by j0eswife allowed me to play with her portion of the
Winter Solstice Collab
, and it worked perfect with a Misty Benson tube that I'd gotten as a Christmas Pressie from My PSP Tubes.com.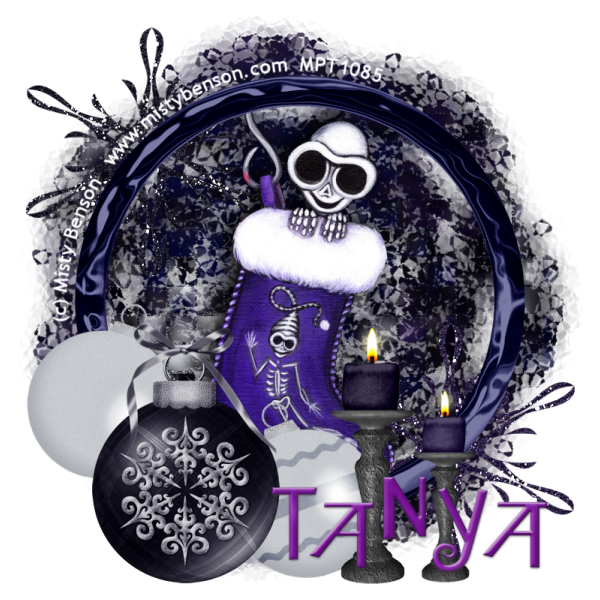 It's a bit goth, but then, a lot of my tags are a bit goth. You can find the tutorial at
Di Before Dawn
tutorials.
The second one - getting back into the swing of things, uses the Ity Bity Christmas kit by Scrappin' with Lil Ole Me. Cindy has joined us over at Just4Taggers.com. I've loved her stuff for a long time, so it's nice to have her at the store.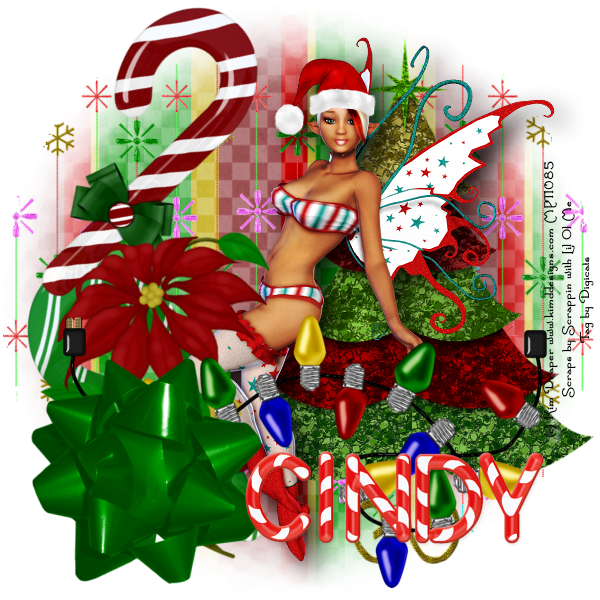 The Kim Draper tube was also one of the pressies we got from My PSP Tubes.com. :)
As above, you can find the tutorial at
Di Before Dawn
.
I've got a couple more to do, but I finished up my part of the Aussie Christmas Sleigh Ride. This blog train leaves on the 8 December. I didn't like this pallet to start, but once I started working with it, I really got into the colors. Very traditional.
You can find the rest of the previews for this train
HERE
. It looks like it's going to be a good one!
And finally, I started working on the give away kit for Sophisti-Scraps but then I got sidetracked on the Bling in the New Year blog train. I ended up with this idea of Glitter-N-Goth...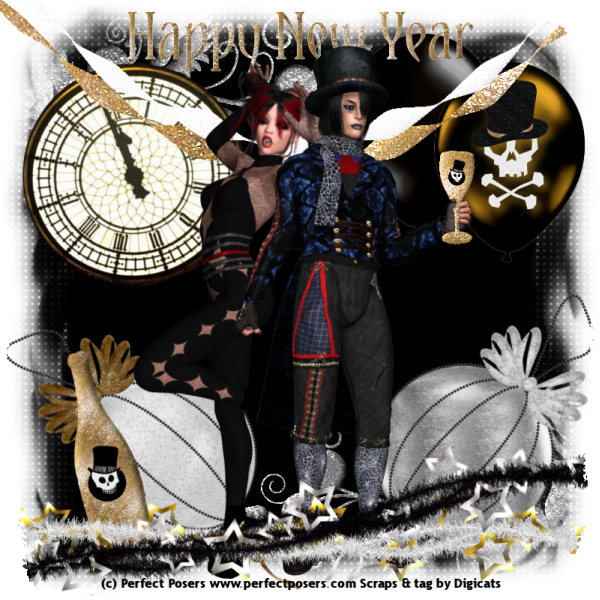 You can sign up for the Bling in the New Year! Blog Train
HERE
.
I'm probably further along on this one than I think I am. I've estimated 75% since I need to rework some of the papers, but I suspect I'll probably finish this one up tonight. Then I'm going back to working the Big Black Christmas Cat.
Speaking of which...
The Big Black Christmas Cat started out the long weekend sleeping on top of the Ornament Box. After I'd taken some stuff out, the top of the box collapsed under her weight and she spent the rest of the weekend sleeping IN the ornament box.