Remember Christmas Eve when you were a kid? All the beautiful decorations were up and everyone was behaving themselves, waiting for Santa. Did you stay up late, hoping to catch a glimpse of the big man? Or did you go to bed early, so that the night would go quicker and you could get on to the present opening in the morning.
Christmas Eve is a beautiful taggers kit done in shades of green and blue and evokes the peacefulness of the season, and magic of the holiday glitter. It comes with 20 beautiful papers, but 98 sparkling elements. Inside you'll find 9 paper stars, 8 frames, 8 ornaments, 5 tags, 5 ribbons, 5 bows, 5 bulbs, 5 pressies, 5 wraps, 4 Christmas cookies, 3 candles, 2 candy canes, 2 candy rings, 2 Christmas windows, 2 corner bows, 2 Poinsettias, 2 Santa faces, 2 stockings, 2 train cars, 2 winter bells, 1 bench, 1 set of holiday lights, 1 Christmas star, 1 Christmas tree, 1 holly, 1 lights, 1 Man in the Moon, 1 mistletoe, 1 Rudolf, 1 Santa's boot, 1 Santa's sack, 1 star swag, 1 star cluster, 1 toy soldier, 1 wooden doll, 1 wreath, and 2 adorable cookie posers created by MediEvil Creations.
300 DPI, Personal use only.
Why wait for Christmas when you can unwrap this present to yourself now?
This is a former PTU kit that is now FTU.
Please remember that by downloading this kit you agree to my terms of use which state, in part that that that you cannot redistribute, rebroadcast, resale, or claim my graphics as your own. That means placing this kit on 4Shared, RapidShare or any other file sharing site for any reason is a strict NO-NO! That constitutes redistribution.
If you know someone who is interested in this kit , please direct them to my blog where they can download their own copy. Free to use is NOT the same thing as free to share. My graphics are copyright protected.
Plus I already pay for premium download service so you don't have to wait for your freebies, and the links stay here FOREVER, so you don't have to put this kit anywhere else to share it, just link to this post.
To download from MediaFire, click the buttons below: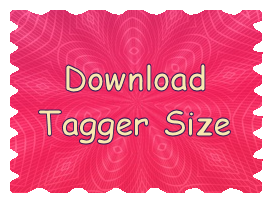 If you enjoyed this freebie, please take a moment to vote for Digi!

Click on the blinkie to vote!
Don't forget that you can keep up with all the latest Digicats news and freebies just by liking us on
Facebook
, or following us on
Twitter
,
Pinterest
or
Tumblr
!