In the winter of 2010, the world's attention will focus on Vancouver and the XXI Winter Olympic Games. For the young atheletes who are looking to represent their countries, the road to the gold has already started.
This is a kit of hopes and dreams, triumph and tragedy, all set against a beautiful winter landscape. This taggers size kit includes 30 800 x 800 .jpg papers and 115 .png elements. Inside you will find 10 frames, 5 bows, 5 brads, 5 Christmas Ball, 5 curls, 5 garlands, 5 glitters, 5 mittens, 5 penguins,5 skates, 5 snowflakes, 5 tags, 5 winter bells, 4 holiday branches, 4 word arts, 3 Christmas bells, 3 gold stars, 3 medals (1 gold, 1 silver, 1 bronze), 3 winter trees, 2 bead borders, 2 Olympic ring insignias, 2 gold pinecones, 2 icicle borders, 2 snowdrifts, 1 disco ball, 1 hockey puck, 1 hockey stick, 1 holly swag, 1 ski set, 1 snow globe, 1 snow overlay, 1 snow tree, 1 snowbank border, 1 snowflake bling curtain, 1 snowflakes swirl, 1 tree candle, 1 winter scene, and 2 fabulous "Mike on Ice" figure skating posers by ©Bits'N'Bobs.
Even if winter sports don't excite you, you'll find plenty in this kit to provide you with hours of enjoyment.
300 DPI, Personal use only.
This is a former PTU kit that is now FTU.
Please remember that by downloading this kit you agree to my terms of use which state, in part that that that you cannot redistribute, rebroadcast, resale, or claim my graphics as your own. That means placing this kit on 4Shared, RapidShare or any other file sharing site for any reason is a strict NO-NO! That constitutes redistribution.
If you know someone who is interested in this kit , please direct them to my blog where they can download their own copy. Free to use is NOT the same thing as free to share. My graphics are copyright protected.
Plus I already pay for premium download service so you don't have to wait for your freebies, and the links stay here FOREVER, so you don't have to put this kit anywhere else to share it, just link to this post.
To download from MediaFire, click the buttons below: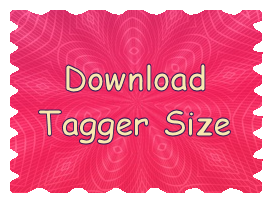 If you enjoyed this freebie, please take a moment to vote for Digi!

Click on the blinkie to vote!
Don't forget that you can keep up with all the latest Digicats news and freebies just by liking us on
Facebook
, or following us on
Twitter
,
Pinterest
or
Tumblr
!