Santa knows if you've been bad or good, but how does he know? Why, the Big Black Christmas Cat tells him of course! Based on a little known legend about the origins of Santa's elves, I've brought you yet another wonderful character to help you celebrate your holidays.
This taggers sized kit includes 30 beautiful polar papers, and 118 elements including 4 Big Black Christmas Cats you can use in your tags.
In addition you'll find 10 frames, 10 penguins, 5 candy canes, 5 Christmas balls, 5 elf socks, 5 elves, 5 garlands, 5 gift bows, 5 gingerbread cookies, 5 snowflakes, 5 tags, 5 winter bells, 3 crazed snowmen, 3 fat Santas, 3 glitters, 3 poinsettia, 3 presents, 3 ribbon trees, 3 Santa's sacks, 3 stockings, 2 icicle borders, 2 men-in-the-moon, 2 mint curtains, 2 naughty or nice lists, 2 reindeer, 2 snow background, 2 winter birds, 2 winter cottages, 1 garland-n-lights, 1 naughty bag, 1 Santa's sleigh, and 1 wooden doll.
Saved to 300 DPI, Personal use only please.
The tale of the Big Black Christmas Cat is included. Don't you want to be introduced to her today?
This is another former PTU kit that is now FTU.
Please remember that by downloading this kit you agree to my terms of use which state, in part that that that you cannot redistribute, rebroadcast, resale, or claim my graphics as your own. That means placing this kit on 4Shared, RapidShare or any other file sharing site for any reason is a strict NO-NO! That constitutes redistribution.
If you know someone who is interested in this kit , please direct them to my blog where they can download their own copy. Free to use is NOT the same thing as free to share. My graphics are copyright protected.
Plus I already pay for premium download service so you don't have to wait for your freebies, and the links stay here FOREVER, so you don't have to put this kit anywhere else to share it, just link to this post.
To download from MediaFire, click the buttons below: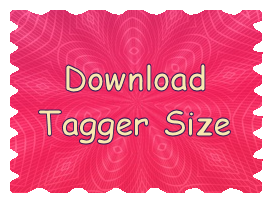 If you enjoyed this freebie, please take a moment to vote for Digi!

Click on the blinkie to vote!
Don't forget that you can keep up with all the latest Digicats news and freebies just by liking us on
Facebook
, or following us on
Twitter
,
Pinterest
or
Tumblr
!