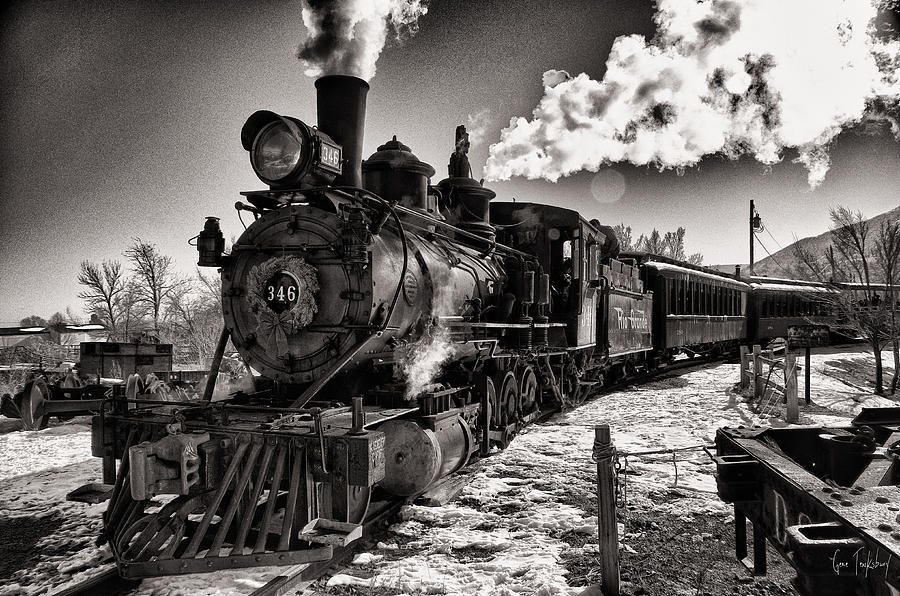 January is National Cervical Cancer Awareness month. Cervical cancer is cancer that starts in the cervix, the narrow opening into the uterus from the vagina.
More than 12,000 women in the United States will be diagnosed with cervical cancer each year, and more than 4,000 of women will die. Cervical cancer is the second most common type of cancer for women worldwide, but because it develops over time, it is also one of the most preventable types of cancer.
Precancerous cervical cell changes and early cancers of the cervix generally do not cause symptoms. For this reason, regular screening through Pap and HPV tests can help catch precancerous cell changes early and prevent the development of cervical cancer. Later symptoms may include abnormal bleeding between regular menstrual periods, after sexual intercourse or menopause, pelvic pain, and increased urinary frequency and pain during urination.
These symptoms could also be signs of other health problems, not related to cervical cancer. If you experience any of the symptoms above, talk to a healthcare provider.
For more information on Cervical Cancer, check out the National Cervical Cancer Coalition website at
http://www.nccc-online.org/
.
I went with a winter theme on the kit and the message "Freeze Out Cervical Cancer". I hope you enjoy it. It comes with 10 papers and 25 elements.
You are getting 2 bows, 2 candy snowflakes, 2 frames, 2 ribbons ,1 awareness angel, 1 birdhouse, 1 candy cane sign, 1 chirpy bird, 1 holiday lights, 1 poinsettia, 1 polar bear, 1 snowdrift, 1 snowfall, 1 snow falls here signs, 1 snowman's head, 1 snowman sign, 1 snow window, 1 tag, 1 tree, 1 winter hat, and 1 word art.
300 DPI. Personal use only.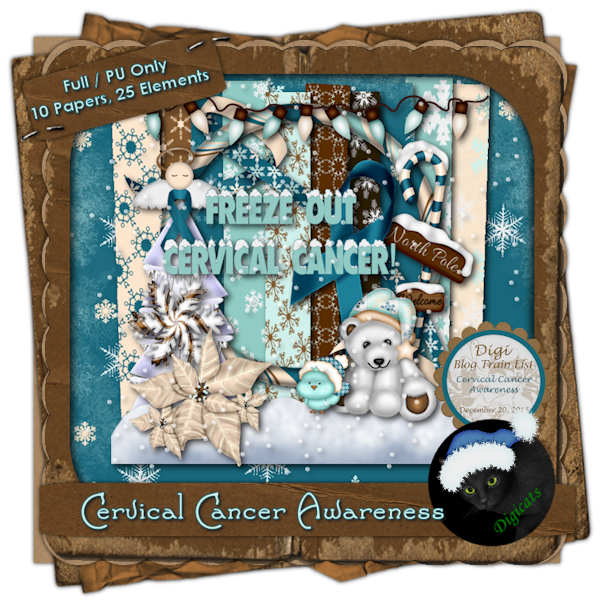 Please remember that by downloading this kit you agree to my terms of use which state, in part that that that you cannot redistribute, rebroadcast, resale, or claim my graphics as your own. That means placing this kit on 4Shared, RapidShare or any other file sharing site for any reason is a strict NO-NO! That constitutes redistribution.
If you know someone who is interested in this kit , please direct them to my blog where they can download their own copy. Free to use is NOT the same thing as free to share. My graphics are copyright protected.
Plus I already pay for premium download service so you don't have to wait for your freebies, and the links stay here FOREVER, so you don't have to put this kit anywhere else to share it, just link to this post.
To download from MediaFire, click the buttons below: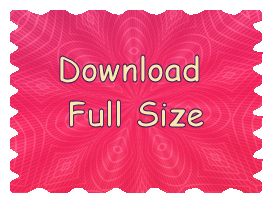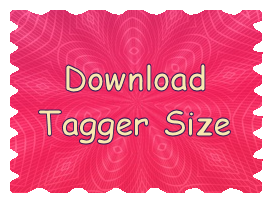 If you enjoyed this freebie, please take a moment to vote for Digi!

Click on the blinkie to vote!
Please be sure to visit all of the rest of the stops on this train and see what everyone else is doing and grab the freebies they have for you along the way! And don't forget to leave some love when you download. Your thanks are the fuel that keeps these blog trains running! Note that we are all on different time zones, so if someone does not have their part up when you visit, just stop back a little later.
Angel Wing Scraps
Ann's Scrapbook Heaven
Becky's Creations
Caroline B.
Dea's Design
Digicats (& Dogs)
Dreamn4Ever Designs
KJD designs
Ostrea Designs
Shuckclod's Stuff
Tudo Fofura
DBTL FB Page(click bonus)
Don't forget that you can keep up with all the latest Digicats news and freebies just by liking us on
Facebook
, or following us on
Twitter
,
Pinterest
or
Tumblr
!