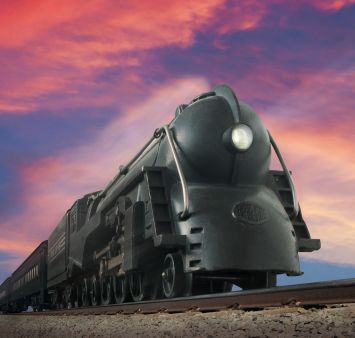 Wooo-Hooo! The Sportstacular blog train has left the station. This is your ticket to some of the best sporting kits on the internet! And even better...they're all free!
Having already done a Miami Dolphin themed kit, this proved a no brainer for me. And yes, I'll probably do a Marlin's themed kit in the spring. I just love those South Florida sports teams!
So this kit is themed for a certain South Florida NBA team. And my boys aren't doing too bad this year, 7-4 on the season, although D-Wade really needs to step it up a bit. (Meanwhile, the Phins clawed their way to the .500 mark, which given their past few seasons, is impressive. Hah!)
Anyway, this is a tagger sized kit and consists of 20 basketball themed papers and 83 elements. You're getting 5 rectangular frames, 5 round frames, 5 basketball tags, 5 bows, 5 brads, 5 chicken wires, 5 flowers, 5 glitter splats, 5 glitter swirls, 5 ribbons, 5 string wraps, 3 pom poms, 2 faux logos, 2 basketballs, 2 foam fingers, 2 Heat jerseys (1 home, 1 away), 2 megaphones, 2 word arts, 1 basketball net, 1 city building, 1 Heat basketball, 1 hoop and net, 1 MVP charm, 1 scoreboard, 1 stop watch, 1 team cap, and 1 water bottle, plus 4 cheerleading posers (c) by MediEvil Creations.
Please remember that by downloading this kit you agree to my terms of use which state, in part that that that you cannot redistribute, rebroadcast, resale, or claim my graphics as your own. That means placing this kit on 4Shared, RapidShare or any other file sharing site for any reason is a strict NO-NO! That constitutes redistribution.
If you know someone who is interested in this kit , please direct them to my blog where they can download their own copy. Free to use is NOT the same thing as free to share. My graphics are copyright protected.
Plus I already pay for premium download service so you don't have to wait for your freebies, and the links stay here FOREVER, so you don't have to put this kit anywhere else to share it, just link to this post.
To download from MediaFire, click
HERE
.
The password is "Hoop it up" - no quotes.
If you enjoyed this freebie, please take a moment to vote for Digi!
Click on the blinkie to vote!
Don't forget to visit the rest of the stops on this train, and be sure to say thank you to all the designers for all their hard work in putting these kits together for you! Your thanks are the fuel that keeps these blog trains running!
HEADQUARTERS
Wicked Princess Scraps
Alyssa's Scraps & Such
::designed by stina::
Ahava Creative Ideas
Angele Design
CaysCreation Designs
Crazed's Creations
Digicats (& Dogs) <-- You are HERE!
Envied & Admired Scraps
Hippiedaze Scrappin' Stuff
KiKeKa Kits Crafted by Gina
Majik Of Mystee Designz
Nette and Sherra's Scraps
Stef's Creations
Sticky Kisses Designs
Remember that you can keep up with all the latest Digicats news and freebies just by liking us on
Facebook
, or following us on
Twitter
!
Thanks for stopping by and enjoy the rest of your ride on the Team Trouble Sportstacular Blog Train!