Wow, this was supposed to be three tags, but evidently I forgot to upload one. The first two both use
Chaos Priestess
'
Night of the Dead
kit (and
add on freebie
) with the
Bone Alpha
(Freebie) from
Free Digital Scrapbooking
.
If you're just getting started in Digital Scrapbooking, Free Digital Scrapbooking is a great resource.
The first one is
Mr. Hendrix
, who lives in Ohio. Actually, it's probably his evil alter ego Bendrix, but we won't go there.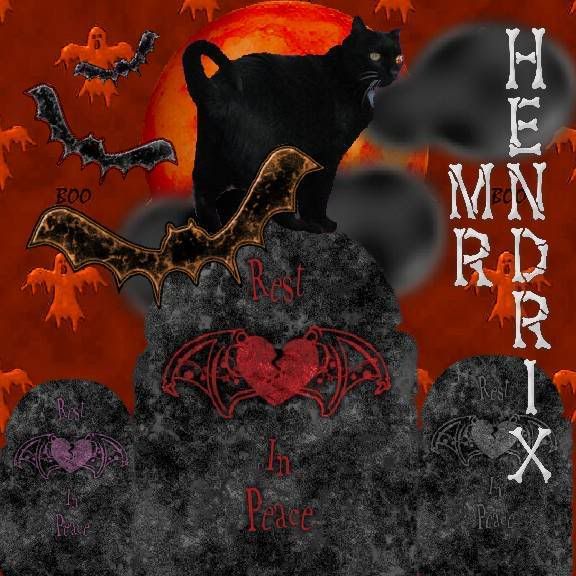 The second is
One Eyed Jack
, the Pirate Cat who actually has two eyes.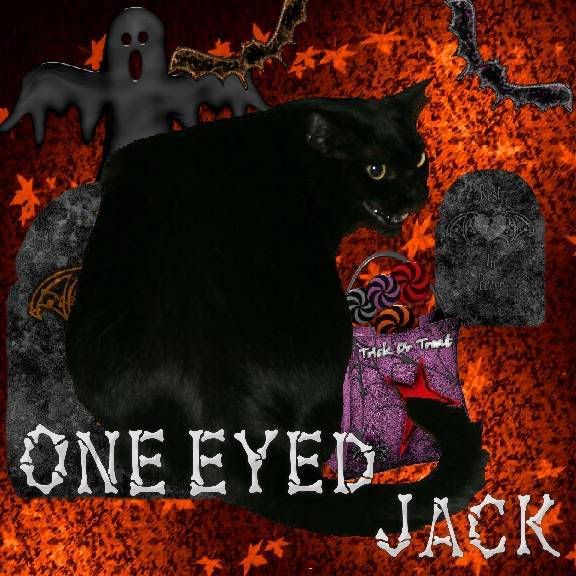 This is the somewhat evil tempered
Grr
, who is one of my favorite internet cats. I just love reading her blog!
This the 5 x 7 and I used the
Gothic Violet
kit (and
add on freebie
) from Yarrow.
All three kits are available at
Digital Chaos
, one of my favorite places to shop.