Some guys, I really want more than just general satisfaction in the layout. I feel the need to do them justice. The Orioles layouts for expample, are satisfactory, but not really very creative.
One of the guys I'm overly attached to is Chris, now with the Florida Marlins, and while I like Amy Blesser's
Rainy Day Sunday
kit and felt this piece turned out rather well, in retrospect, I wanted something...uhm grungier.: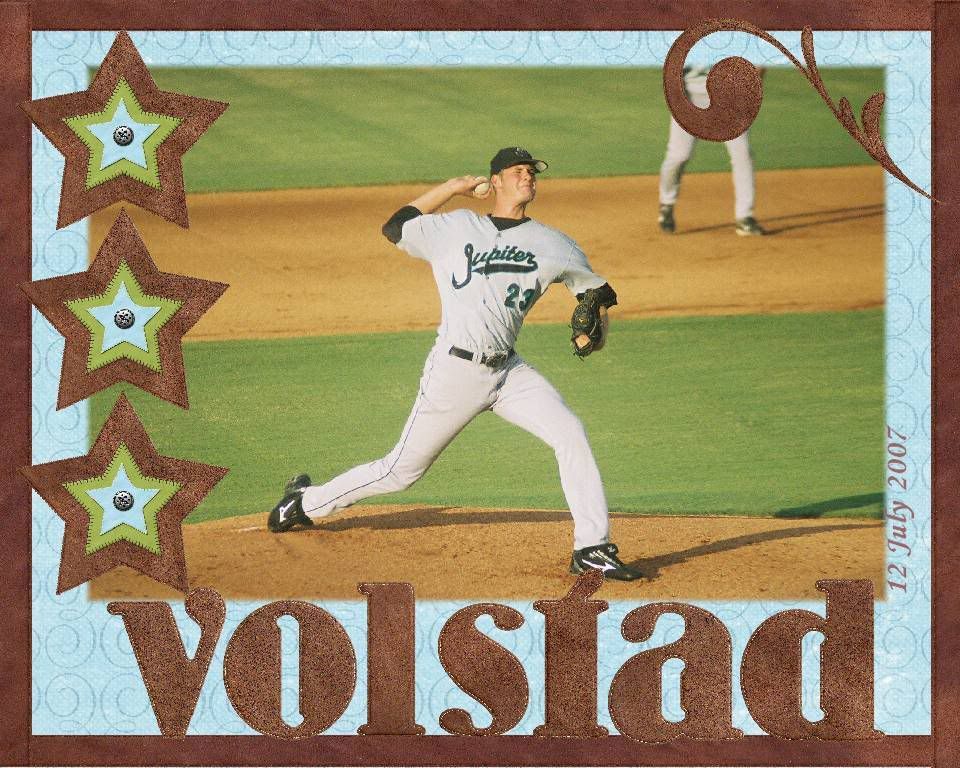 SO I went with Helly's
Could be Happy kit
and decided I was much happier.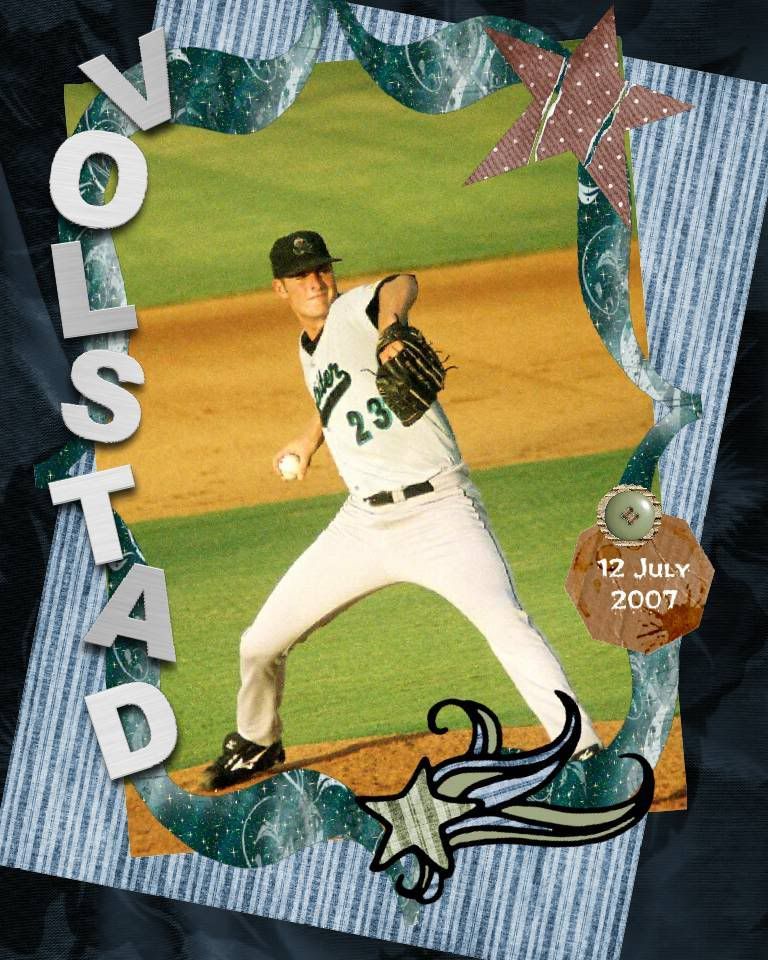 I wonder if we're going to see the Marlins over here for Spring Training. That would be a really fun game. The
Brushed Metal Alpha
in the second piece is from
Nettie B Scrapz
.
Burke I REALLY have to be happy with. This first piece is a combo of kits from Helly: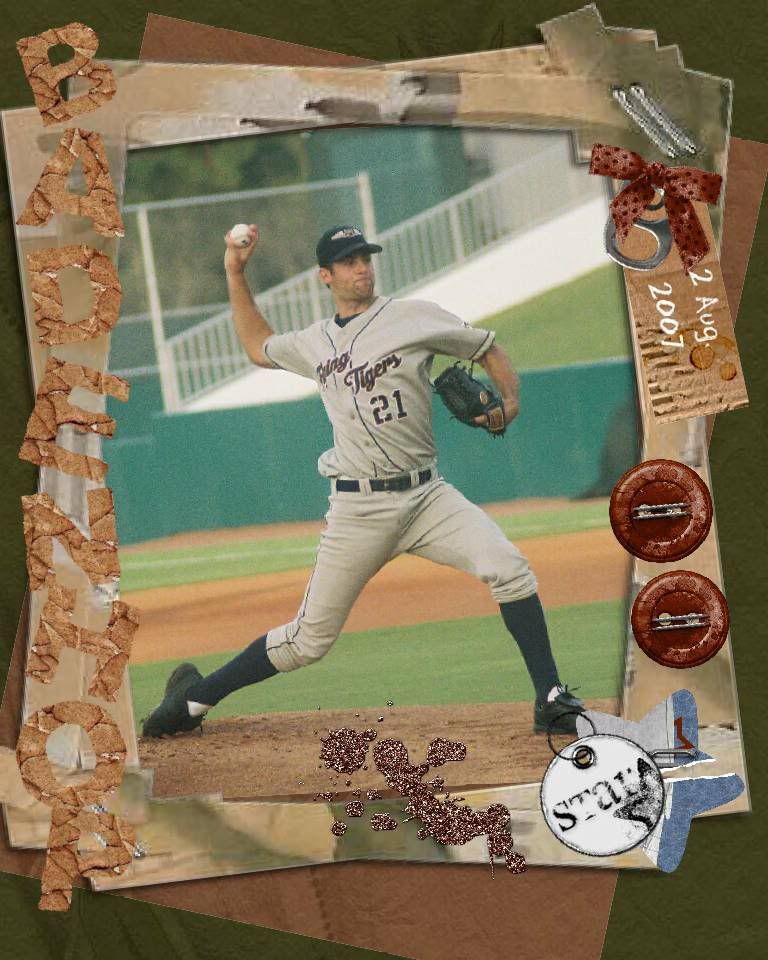 The background is from A Woman's Love, the frame is from Movin' On, the elements are from Wannabe. It's okay. After messing around some though on a
Danny Worth
piece, I went back and settled on just the
Wannabe
kit with much better results:
I knew that kit had potential!
The
Bracket Frames
and the
Cardboard Tags
are freebie add ons of course.
Burke is with the Marlins now too, having switched affiliations in the Miguel Cabrera trade. Like I said, a game against the Fish would be FUN!
The masking tape alpha is from Jan Hosford, BTW and can be found at
Digital Freebies
.