Diamond
, who I tend to refer to as Diamond Down Under, is a 12-year old
Russian Blue
House Panther who lives in Adelaide, South Australia.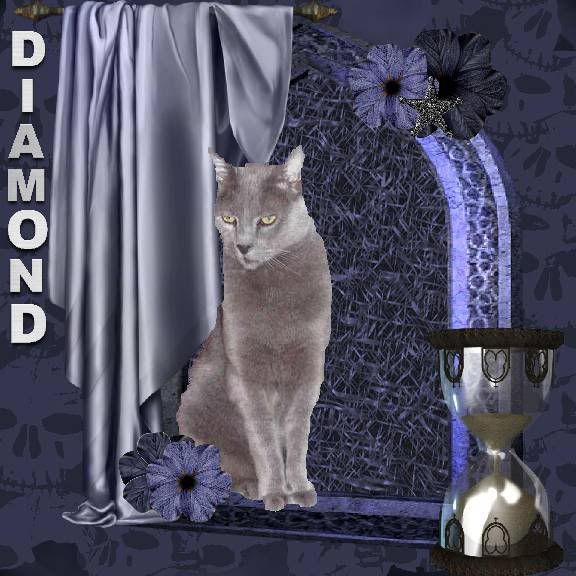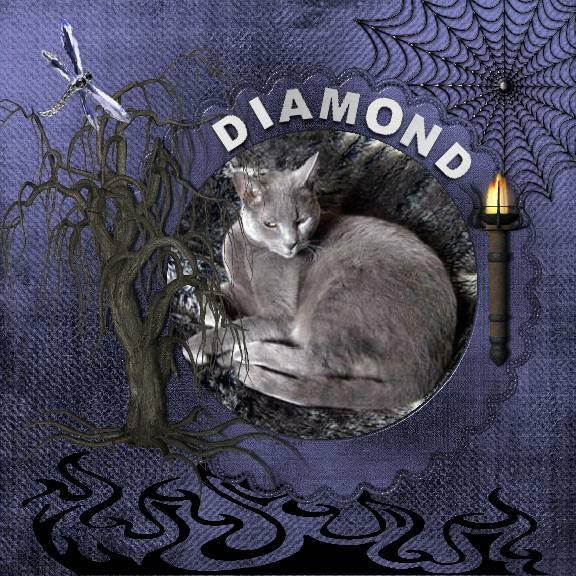 Both of these tags were done using
Scrappy Redhead
's
From Dusk to Dawn
kit. It's her contribution to the Halloween kit mania that's been going around. Both tags were done to a 6x6 inch format. The brushed metalic alpha is from Nettie B. Scrapz (who seems to have vanished off the internet).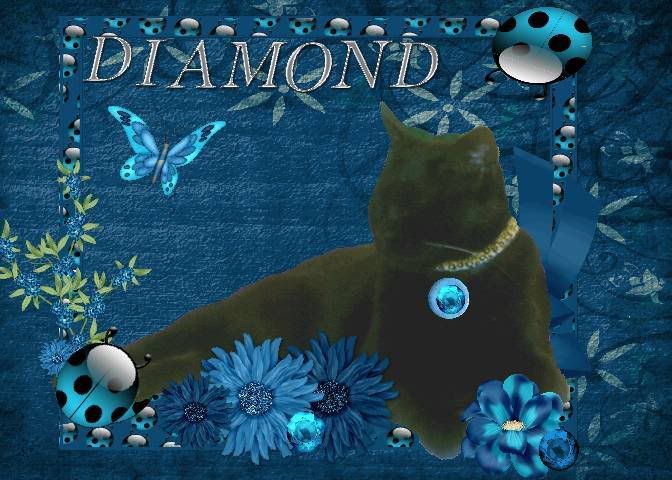 Miss Diamond is of course a more traditional kind of House Panther. She's pictured here using the
Electrify
kit from
Imperfoxtion Designz
. This was done to a 5 x 7 format (so I could print it); the Chrome Alpha was a freebie from
Scrapdolly
. (No, she's not missing her eyes, she has them closed as I was using a flash.)
Both kits are available at both
Digital Chaos
and
Scrap Happy
.