Diamond went to the Walgreens Call to Action Photo Shoot on Saturday. I don't know how many cats mde it, most of the ones one the Blogosphere felt they wouldn't have behaved, they didn't like the car ride, or their wasn't one by their house.
She writes in her blog that
she was a very good girl
and she was. We got six picture of her on a cd, plus pictures of Roscoe, the doggie, who had his picture taken before her.
I didn't put her in her carrier, she rode over sitting on my left thight, and checked out the back seat on the way home. Except for meowing a few times to tell me I was going to fast (over 10 MPH is too fast) she was fine.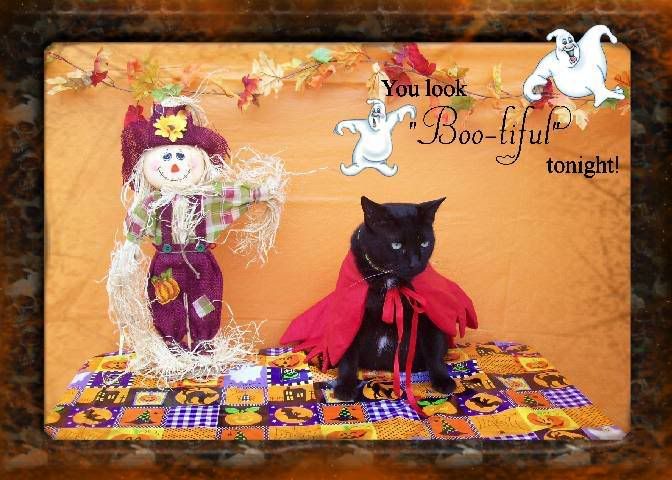 I added the borders and word art to the shots. The borders were a freebie from Angel Designs from DigiFree. The Word art was also a Freebie from DigiFree, but I'm not sure who created it as it didn't come with a preview or TOU. (Seriously Chica's if you want to be credited, you need to add TOUs with blog addies. Don't expect me to remember where I got it!)
After sleeping on it, I decided I wanted to do a collage with a frame inside a frame, so I went with
Dark Gothic
from
Creations by Jo
to put this together. It's in 8 x 10 format and that's a taggers kits, so I don't know how well it will print.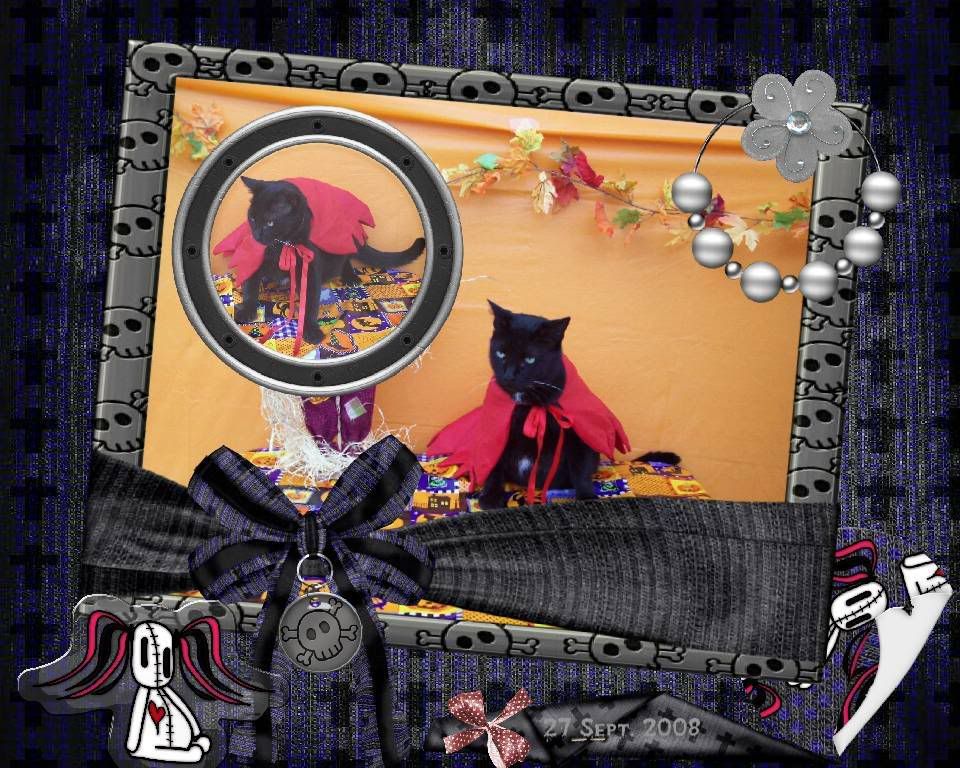 I did a few more tags, but for some reason, I'm not feeling well today, so I want to take myself back to bed. I'll post them a little later tonight or tomorrow.