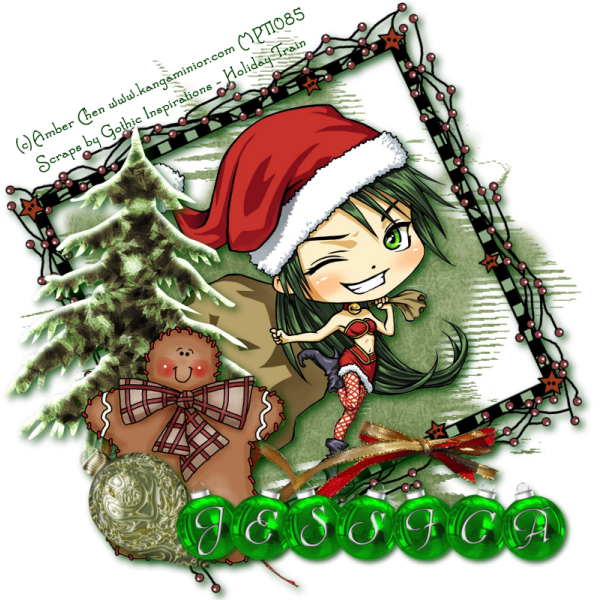 I started out with this idea of doing a tut using all four of the mini-kits in
Gothic Inspirations
' Christmas Mini 4 Pack. I got Holiday Train done. Then I got to Christmas and got stuck because I had no tubes to match. But I've come up with a work around, I think, so maybe I'll get back to it.
The Amber Chen was part of our holiday present from MyPSPTubes.com. You can try this tutorial at
Di Before Dawn
tutorials.
Wow! I really liked this kit! I am using Gothic Inspirations'
Delusional
kit. I really like the tube too, from
Jenna Jacks
, even though it has a little problem. (Some of the background was left in.) But it's okay, we can work around it.
You can get try this tut
HERE
.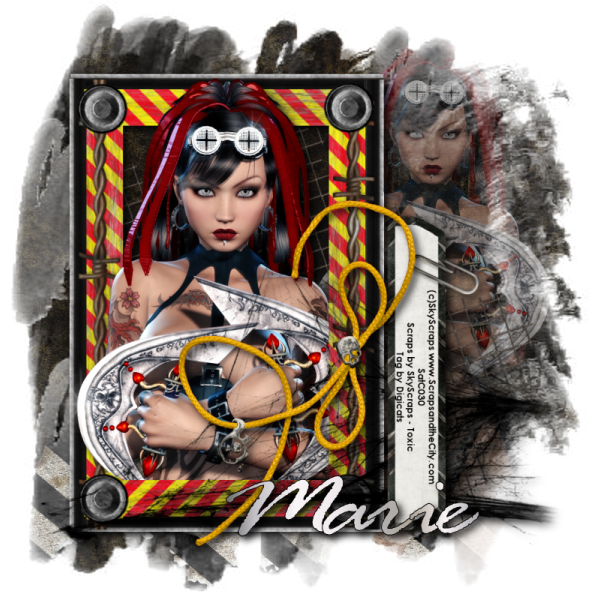 Tutorial #2 using Sky Scraps
Toxic
tagger kit. I am also using one of her tubes -
Tonya
.
Scraps and the City, your one stop shopping center! LOL! Try the tutorial
HERE
.
And finally, last but not least...
I dunno what happened to Jill. She fell off the face of the planet or something, so I broke down and bought the kit as I got tired of waiting.
The kit in question is
Scream Queen
, the PTU part of her Horror Whorez blog train contribution. You can snag the FTU part on her blog.
I am using the
Alice
tube by Sky Scraps. You can enjoy the Festival of Horrors
HERE
.