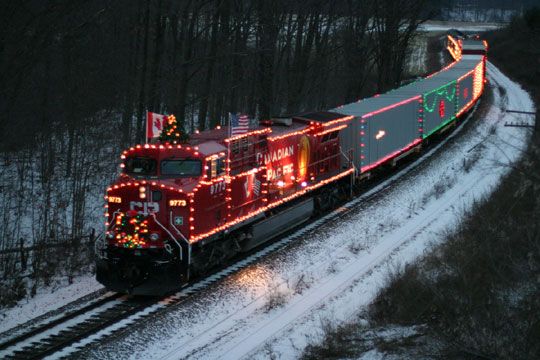 Last Month, Jess hosted the Horror Whorez train, which shortened is "Ho Ho". This month it's the "Ho Ho Ho" train. I sense a pattern here. If we keep going, we'll be up to "Ho Ho Ho Ho Ho" in time for Valentine's Day, which would be really appropriate.
She honestly claims she's not calling us Hoes. Hezalin wants to be a pimp. Of course, she'd have to out pimp Pixie at TKOScraps, who is the Pimpin' Queen. ;)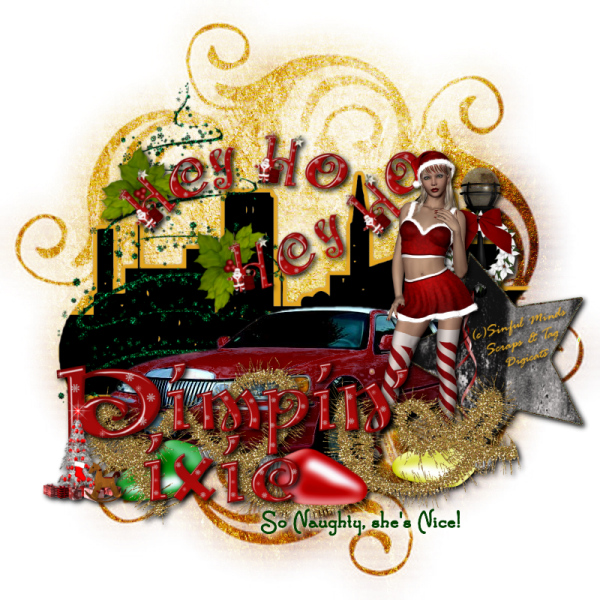 So anyway...yeah, I stuck with the naughty theme.
This is a
tagger sized
kit with 20 papers and 97 elies including 3 Hoes because, you know...we just couldn't have Christmas without em.
This is a personal use only kit. Please remember that by downloading this kit you agree to my terms of use which state, in part that that that you cannot redistribute, rebroadcast, resale, or claim my graphics as your own. That means placing this kit on 4Shared, RapidShare or any other file sharing site for any reason is a strict NO-NO! That constitutes redistribution.
If you know someone who is interested in this kit , please direct them to my blog where they can download their own copy. Free to use is NOT the same thing as free to share. My graphics are copyright protected.
Plus I already pay for premium download service so you don't have to wait for your freebies, and the links stay here FOREVER, so you don't have to put this kit anywhere else to share it, just link to this post.
To download from MediaFire, click
HERE
.
The password is "I'm Naughty!" - no quotes.
If you enjoyed this freebie, please take a moment to vote for Digi!

Click on the blinkie to vote!
To get over to Hezalin's blog and get to the pimpin' portion of this train, just follow the train tracks below:



HEADQUARTERS
Sam, Jen & Jess with: 3 P's in a Pod Designs
Lisa with: Arty-Pharty
Jo with: A Taggers Scrap
Kelly with: Angels Designz
Angel with: Angel Flower Scraps
Annette with: AW Design
Julie with: Bits N Bobs
Jill with: Created By Jill Scraps
Stuart with: Creative Crazy Scraps
Muriel with: Creative-Disorder
Nikki with: Creative Intentionz
Crystal with: Crystal's Creations
Dani with: DarkMoon's Dream
Stina with: Designed By Stina
Sarah with: Designs By Sarah
Sharon with: Designs By Sharonb
Dianna with: Digicats (& Dogs)
Pia with: Digital Blue Print
Conchi with: DNScraps
Trish with: Dreamland Designs
Miriam with: Ellanoir Design
Foxy with: Foxys Designz
Vicki with: Gemini Creationz
Julie with: Glitter Girls
Jessica with: Gothic Inspirations
Hezalin with: HezaScraps & Tags
Laura with: Laura's Designz
Victoria with: Maitri Scraps
Edna with: Miss Edna
Myst with: Myst Designs
Sally with: Mythical Designs
NAC with: Naughty Angels Creations
Nette with: Nette's NightOwl Works
Rieka with: Rieka Rafita
Kimberly with: Scrap Rebellion
Marie with: SkyScraps
Siobhan with: Simply Siobhan's
Su with: Suruha-Freespirit
Kara with: Sweet Cravings Scraps
Tyger with: Tyger's Tidbits
Julie with: Whispy's D'zines
And make sure you leave some thanks to all the talented designers who put these freebies together for you!
Have fun, and be sure to stop by on December 8th for the annual Aussie Sleigh Ride. Yup! More freebies!