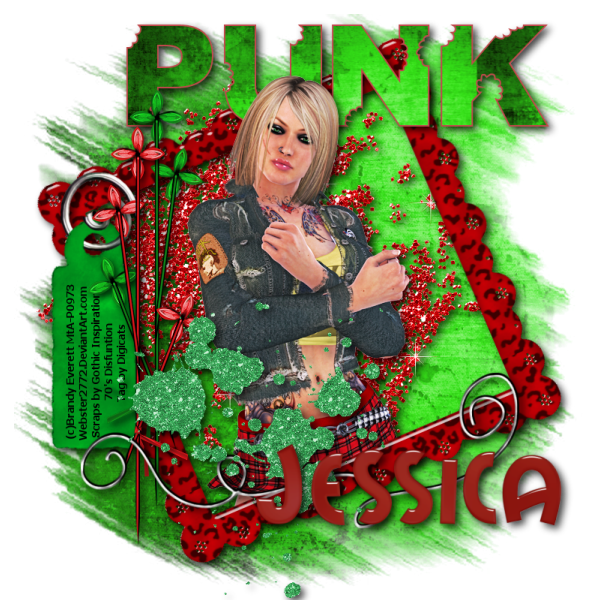 I was a punk in the 70's. These days the only rocking I do is in a chair!
Okay, okay...I'm not as old as say...The New York Dolls, who just announced the release of their fifth album,
Dancing Backward in High Heels
.
Some things just never cease to amaze me.
I am using some great artwork by
Brandy Everett
and the
70's Disfunction
taggers kit by Gothic Inspirations. The alpha is a freebie, link is in the tut, which you can find at
Di Before Dawn
tutorials.