Friday as an educational day game for the Fort Myers Miracle, and the whole staff was providing entertainment for the children before the game started. This included a band in the reception area to greet everyone. Missy went over to the drummer, got him to move out of the way and started banging, in a rather experimental way, on the drum. "Show us your mad skillz Missy!" I yell at her and suddenly she goes into the drum solo from hell!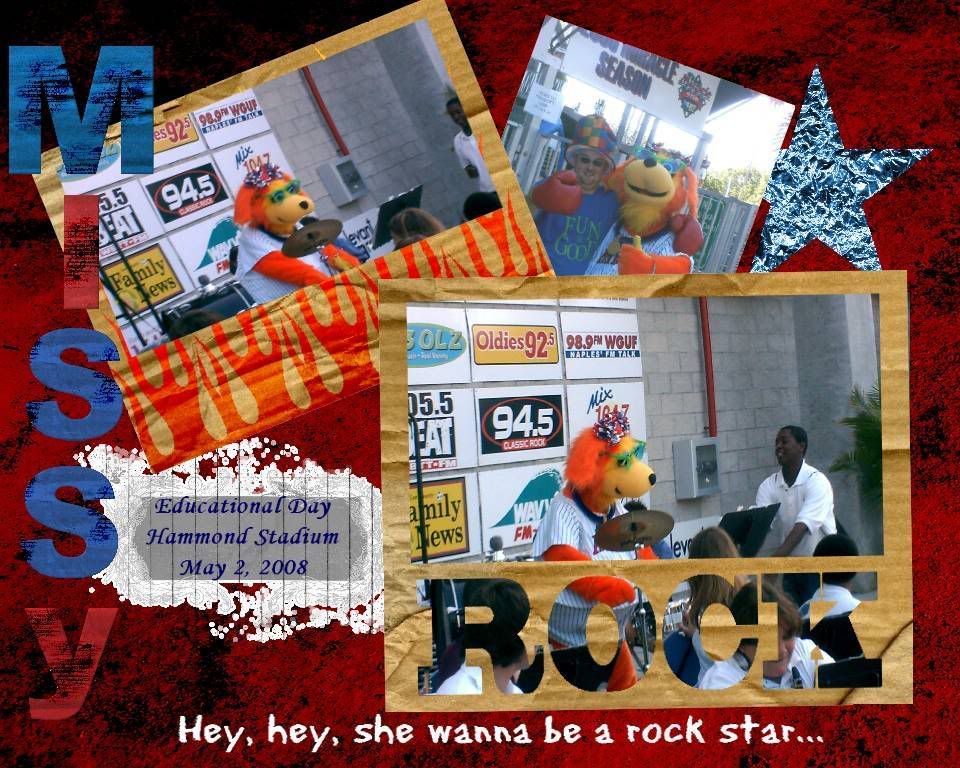 Well, who knew? I assume Matt, who is the "new" Miss A-Miracle was a drummer on his high school band.
This layout was made with
Scrappin Dead Girls
My Guitar Hero kit.