3 Scrapateers
had an actual baseball kit that looked at least partially usable - it is - but while I was there I ran into this peweter alpha which in turn lead me to a kit called Starbound which is vintage americana.
All these pieces were done using the Starbound kit.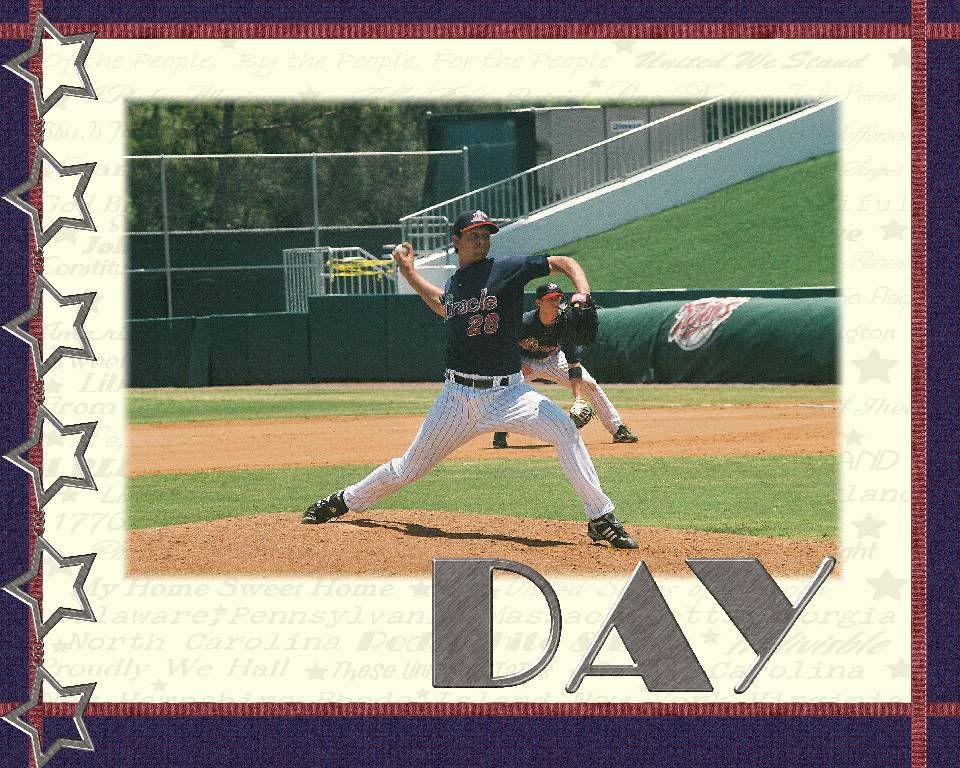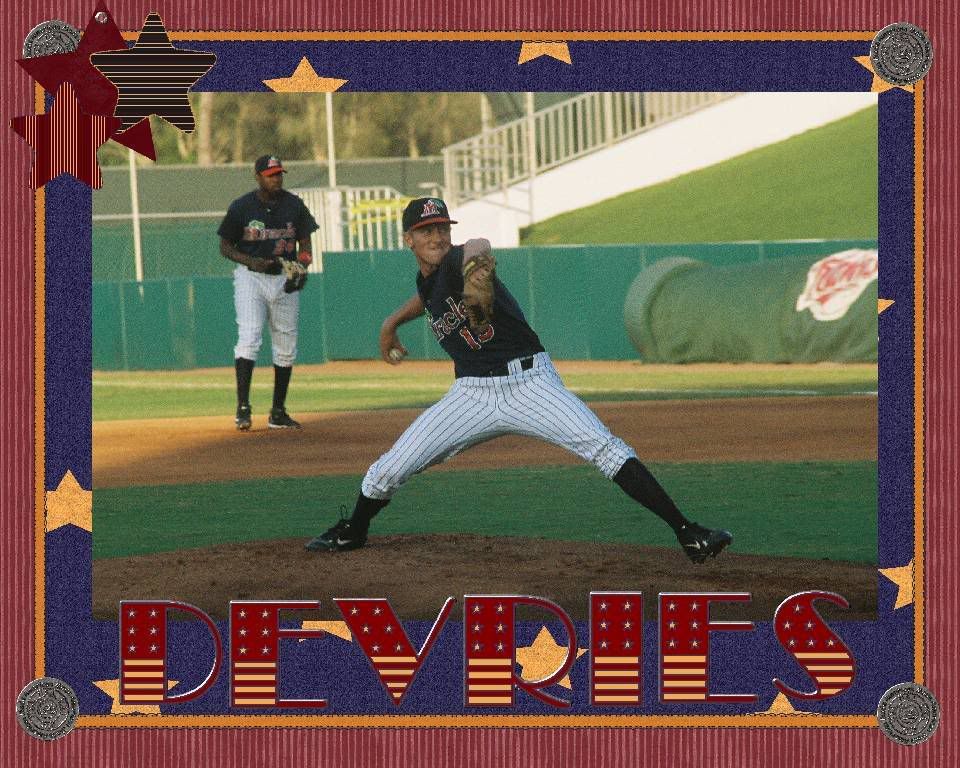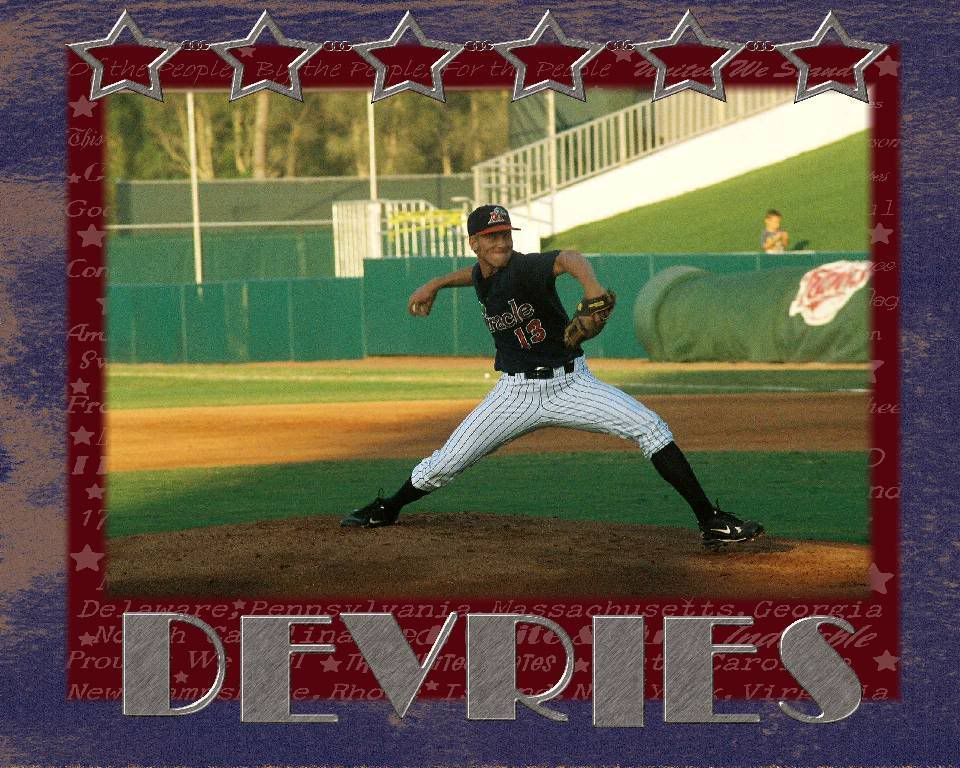 Of all the reactions I've gotten, Drew's dad was probably the strangest. "What are you going to do with it?"
"I wanted to something different with the 8 x 10s. The same old thing gets boring."
For the most part, the boys are enjoying them.
This piece was done with several kits: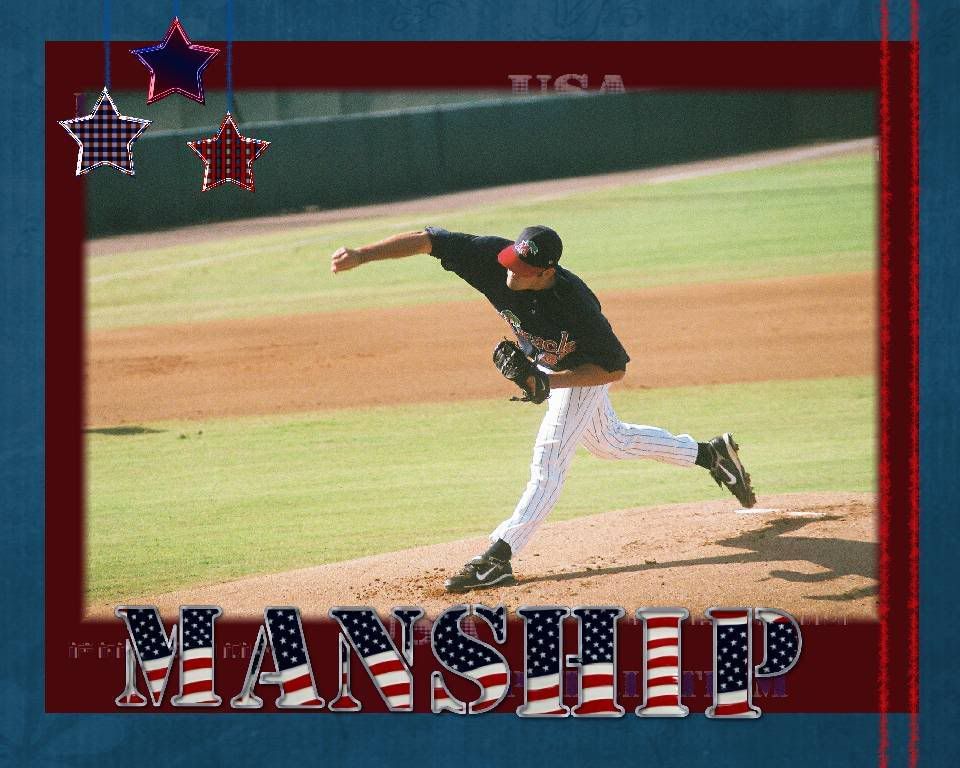 The main kit was the Freedom kit from
Scrap it Sassy
with the nice glass stars, but the blue paper came from a freebie "Blue's Pack", the blue and red fibers are from
Digital Freebies
' American Charm kit, and the Stars & Stripes Alpha are a freebie from
Free Digital Scrapbooking
. It's badly composed, and when I took it over to Manny get signed, I told him where to sign it to balance it out.
"What I want to sign over here?" he asks. I explain that I should have cropped the photo and moved him forward and put the stars behind him, but that since it was unbalanced, if he signed it where I requested, it would fix the composition blunder. So he did as I asked.
"I really like the way you put the American Flag in my name," he said. (I also notice - if you enlarge the piece - that I failed to put the alphas on straight line. ::sigh::)
"Well," I said, "You ARE a two time All-American." He was just so pleased that I knew that.
Then I gave him this piece, for Guerra and asked him to hand it down to Deolis.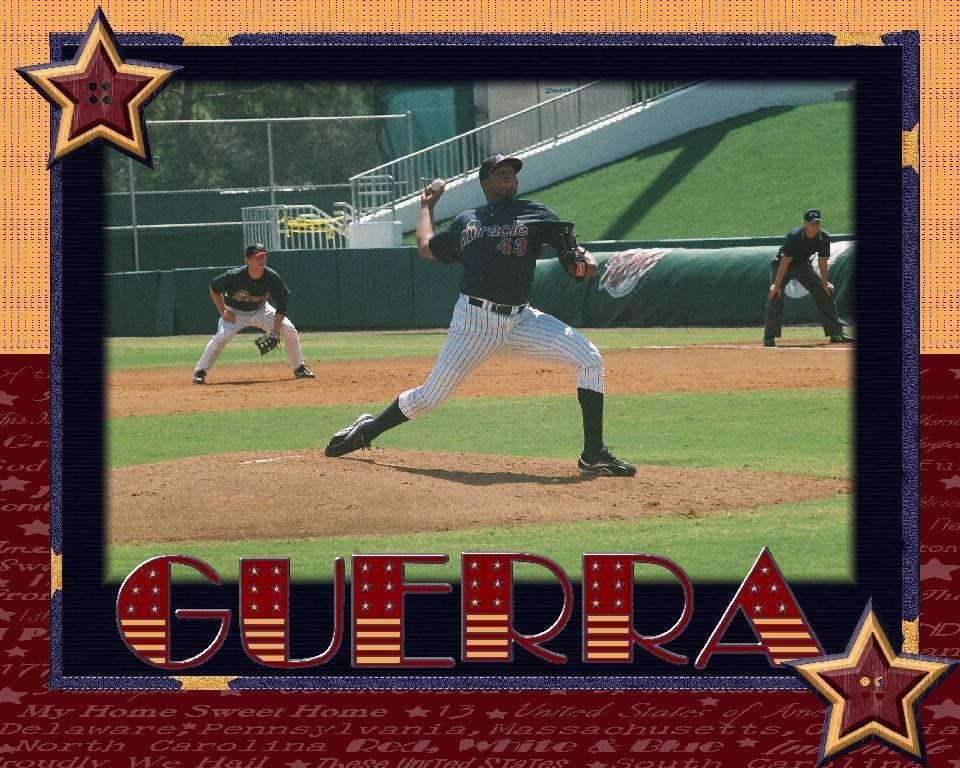 "And you put the Venezuelan flag in that one for him. That's awesome!"
I did actually intentionally work the colors in, even though the layout was done with the Starbound kit. And if you look at the red paper closely, you'll notice all the Americana stuff on it. But it worked, and I was happy.
Anyway, I'm so glad that Manny forgave me for the bad composition on his piece. If you really want to see some bad photoshopping though, head over to
Photoshop Disasters
. Be prepared to laugh yourself silly.