Thanks for stopping at the Digicats Station here on the Wilma4Ever Blog Train. This is my first time as a designer on this train and I hope that frequent riders will enjoy my contribution to it.
I've always lived near water, so spending time at the shore is a natural part of summer for me. Honestly, water anchors me and I wouldn't know what to do if I couldn't get find a large body of water to spend time with.
In fact I love it so much, I generally surround my self with it. For a long time I lived in Key West, Florida - an island paradise - where I had water on all four sides. Now I'm in Cape Coral and have water to play in on three sides.
So coming up with beach kits is also second nature to me. I used my time in Key west as the inspiration for this kit and you will find several Key West elements in it - the Smather Beach sign for one, and the post card from Duval Beach for another.
BTW, did you know that Key West and the Florida Keys have a railway tradition? Henry Flagler built the first bridges down the Florida Keys for his railway. They weren't converted to highways until the Labor Day hurricane of 1935 wiped out the railway.
Find out more about the Henry Flager Railway Historeum at
Flagler Station
.
This is a taggers size kit and it's got 20 papers and 100 elements - once I got going it was hard to stop!
It's also saved to 300 DPI, so it can be used to make up post cards of your own to send to friends if you so desire. Note that this kit is for personal use only.
Please remember that by downloading this kit you agree to my terms of use
which state, in part that that that you cannot redistribute, rebroadcast, resale, or claim my graphics as your own. That means placing this kit on 4Shared, RapidShare or any other file sharing site for any reason is a strict NO-NO! That constitutes redistribution.
If you do not know the meaning of the word
NO
, it means
not in any degree or manner; not at all
. I hate to be a pain about this, but I just got done with a
pirate
who didn't understand the meaning of the word.
If you know someone who is interested in this kit, please direct them to my blog where they can download their own copy.
Free to use is NOT the same thing as free to share.
My graphics are copyright protected.
Here is the preview of my part of the train: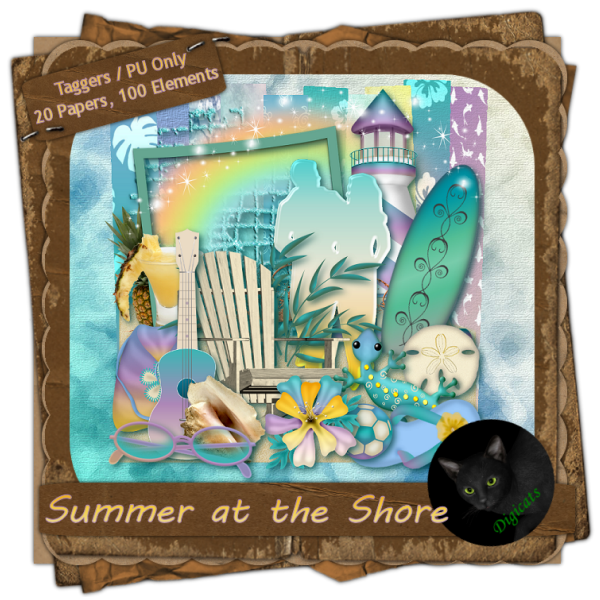 To download from MediaFire, click
HERE
.
The password is "KeyWest" - no quotes.
If you enjoyed this freebie, please take a moment to vote for Digi!

Click on the blinkie to vote!
Don't forget that there is another freebie waiting for you too today, as part of the
Butterfly Blush blog train
, so before you head on out of here, be sure to pop over and pick up that kit as well.
Also be sure to visit the rest of the stops on this train and grab all the freebies that are waiting for you. If someone's part isn't up yet, please stop back later as we are all on different time zones.
If download, be sure to leave some love. Your thanks are the fuel that keep these blog trains running.
A Taggers Scrap
ABCreations
Amanda & Millie Designs
Anita
Arianne GrafX
Becky's Creations
Craftpoly
Debs Design
Digicats (& Dogs)
Digital Scrap Expose
Disyas Digitals Designs
HF-Projekte
LusciousDigiDolls
MamaLLamaLisaDesigns
Nette's NightOwl Works
Pink
Scrappin Wright
Shal's World
Tina Shaw
Wilma
I hope you enjoyed your stay here at the Digicats Station. Be sure to stop by Friday for your regularly scheduled Friday Freebie!
Woooo! Wooooo! The train is pulling out now! All aboard!