You went looking for trouble and boy...you found her! This beautiful Gothic themed taggers kit has a very Burtonesque feel to it, making it just perfect for all those Gothic tags and projects you've been contemplating.
20 (800 x 800 pxl, .jpg) papers and 112 elements including three gorgeous Gothic Miss posers from ©Perfect Posers.
Also included are 10 frames, 5 bows, 5 candles, 5 comment tags, 5 ribbons, 5 ruffled ribbons, 5 tribal cards, 4 charms, 4 make ups, 4 rose buds, 3 barbed wire, 3 boots, 3 bottles, 3 brads, 3 pillows, 3 rings, 2 bracelets, 2 brooches, 2 handbags, 2 skulls, 2 vines, 1 batty, 1 belt, 1 black flower, 1 black lipstick, 1 black nail polish, 1 butterfly bling, 1 cell phone, 1 chess piece, 1 coffin couch, 1 corset, 1 crescent moon, 1 cross, 1 curious tea chair, 1 glass flower, 1 journal, 1 key chain, 1 key, 1 lamp, 1 lock, 1 love element, 1 mesh, 1 music border, 1 pent element, 1 skull bag, 1 trinket box, 1 umbrella, and 1 undertaker.
So come and pay a visit a woman that's pure evil. But don't worry. She doesn't bite. Much.
300 DPI. Personal use only. This is a former PTU kit that is now FTU.
Please remember that by downloading this kit you agree to my terms of use which state, in part that that that you cannot redistribute, rebroadcast, resale, or claim my graphics as your own. That means placing this kit on 4Shared, RapidShare or any other file sharing site for any reason is a strict NO-NO! That constitutes redistribution.
If you know someone who is interested in this kit , please direct them to my blog where they can download their own copy. Free to use is NOT the same thing as free to share. My graphics are copyright protected.
Plus I already pay for premium download service so you don't have to wait for your freebies, and the links stay here FOREVER, so you don't have to put this kit anywhere else to share it, just link to this post.
To download from MediaFire, click on the button below: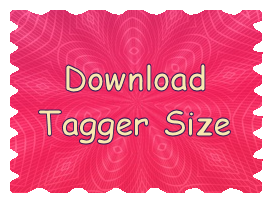 If you enjoyed this freebie, please take a moment to vote for Digi!

Click on the blinkie to vote!
Don't forget that you can keep up with all the latest Digicats news and freebies just by liking us on
Facebook
, or following us on
Twitter
,
Pinterest
or
Tumblr
!