I love fairy tagging, so I was a bit keen on doing a Fairy kit. I had my opportunity to try my hand at it with the Get Fresh Blog Train. I felt the bright, vibrant colors really lended themselves to a fantasy type kit.
I had also bought Peggy and Penny Pony, a pair of poser packs recently released by Perfect Posers, which I purchased over Memorial Day. So I decided to gie a preview of my new Fairy Delightful kit and play with my new posers, all at the same time.
Note that neither Peggy, nor Penny, are included in the kit. I did however enclose to of my favorite fairy posers, created by KairinaKat Kreations, for you to tag with, which you can see in the kit preview (above).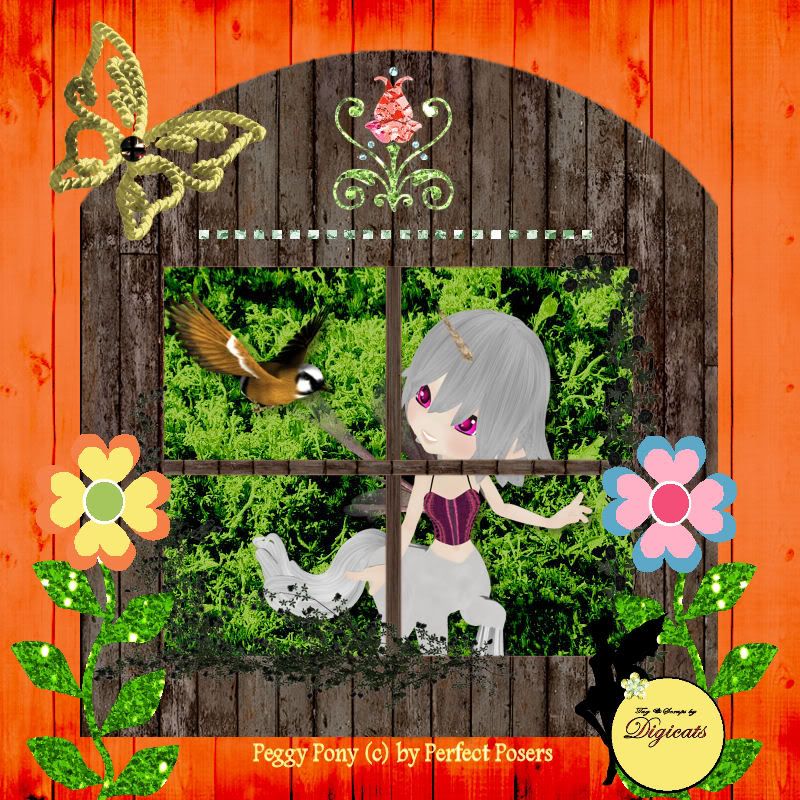 I was really pleased with the way the window turned out. I makes a great little frame and is a fabulous way to go from the mundain to the fabulous. The kit is a nice mix of whimsical and realistic elements, and the background papers are beautiful.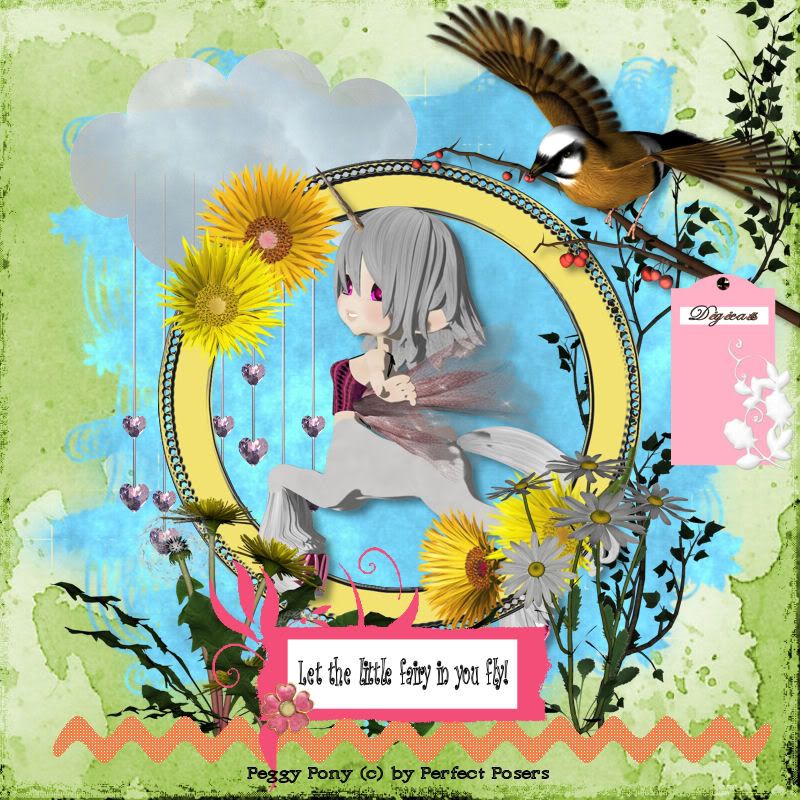 There are five little fairy quotes included in the kit and one blank quote box so you can write your own. There are also 12 tags, 6 each of two different types that can be used for journaling as well.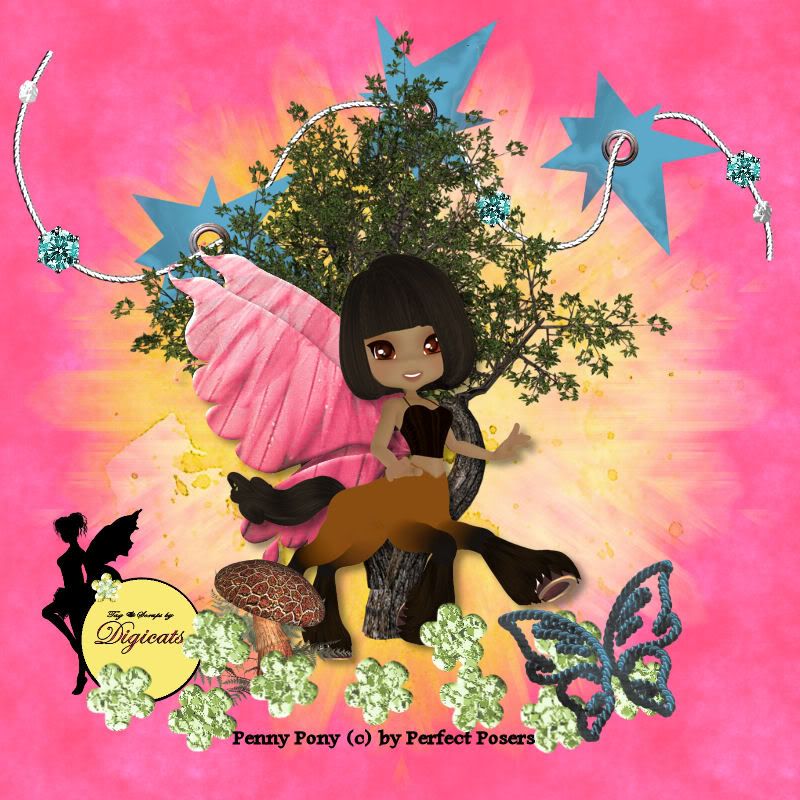 I've also included a selection of wings, so you can turn your kids - or pets - into fairies if you'd prefer. I've also included the whimsical star string element and a couple of Men-in-the-Moon, so you can night tags as well.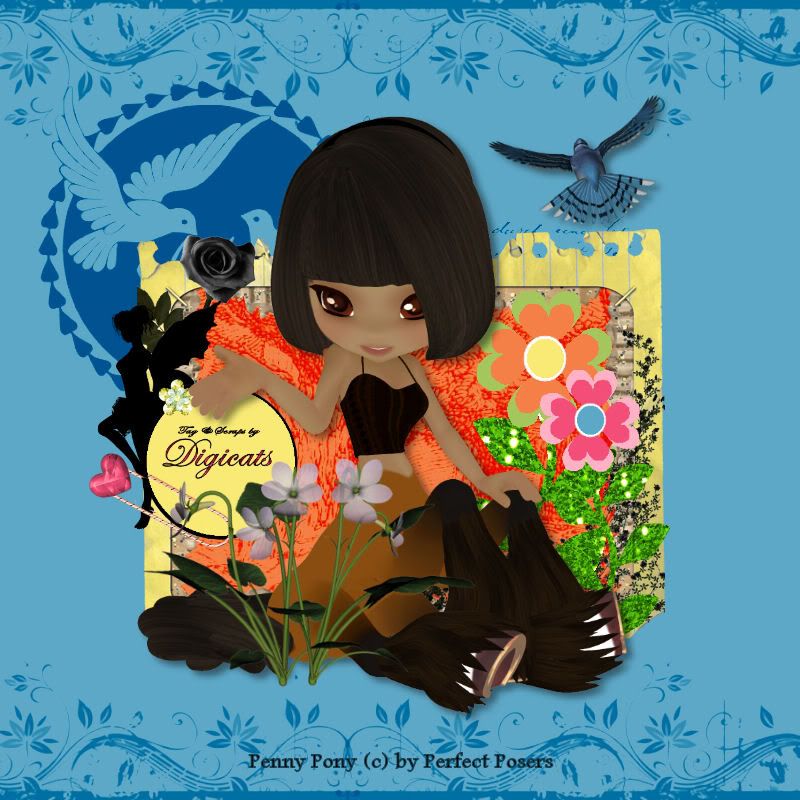 There are 12 frames - 6 round, 6 rectangle - all beautifully decorated in the kit, a selection of flowers, both real and whimsical, paper clips, birds, glitter elements...enough to please the little fairy inside of you.
Click
HERE
for more info on the Get Fresh Blog Train and a look at some of the designers participating. And remember to stop back and collect your freebie once the train rolls out of the station!