A new tutorial by J-Jolies using my newly revisited Dark Cravings taggers kit.
She did a fab job on this one too. You can get
Dark Cravings 2: Whips and Chains
exclusively at Mystical Scraps.
You can try this tutorial at
J-Jolies Tuts
.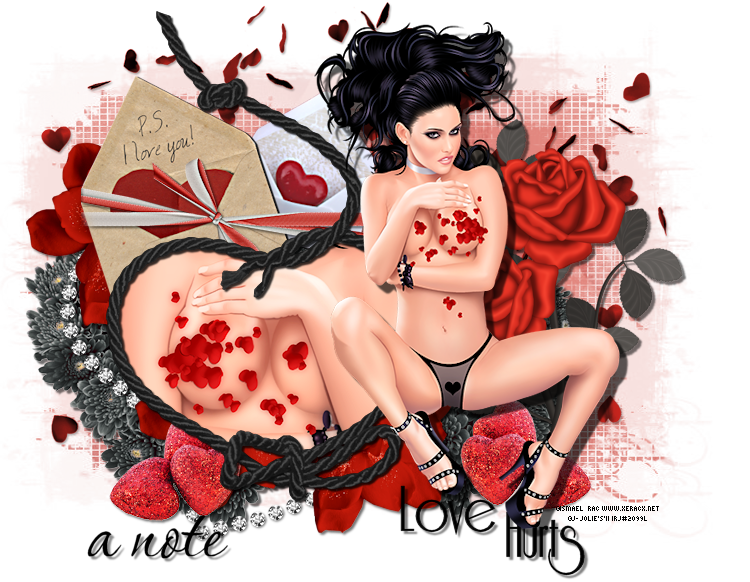 She also did a tutorial using the new Saint Valentin collab kit, which is free with a $5 purchase at Scraps and the City.
Do some shopping and grab yourself a nice collab while you are at it!
Then you can head on over to
J-Jolies Tuts
and try your hand at this tutorial!
Here is my part of the collab: