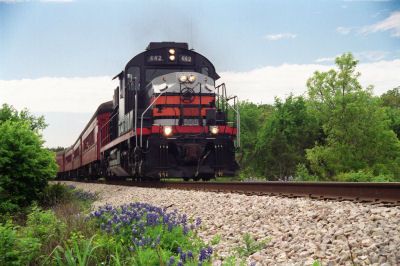 This is the first fo the Jill run Gothic Inspirations blog trains. Jill has stepped in as train conductor while Jess is on hiatus. The idea was a little different this time around:
We were each supposed to make "mini taggers kits" which, when put together would become one great big taggers kit for you to play with.
Mine serves a duel purpose as it also a sampler for my new
April Showers
taggers kit which has been released into stores this morning.
This mini kit consists of 4 papers and 8 elements: 1 bear, 1 bird, 1 cloud, 1 frame, 1 lady bug, 1 raindrops, 1 ribbon, and 1 tag.
Please remember that by downloading this kit you agree to my terms of use which state, in part that that that you cannot redistribute, rebroadcast, resale, or claim my graphics as your own. That means placing this kit on 4Shared, RapidShare or any other file sharing site for any reason is a strict NO-NO! That constitutes redistribution.
If you know someone who is interested in this kit, please direct them to my blog where they can download their own copy. Free to use is NOT the same thing as free to share. My graphics are copyright protected.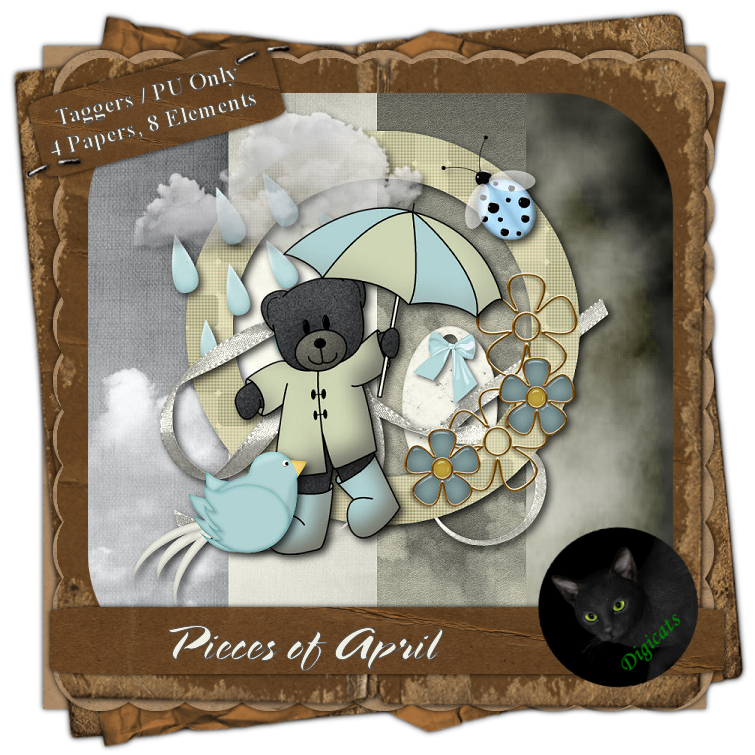 To download this kit from MediaFire, click
HERE
.
The password is: Umbrella
If you enjoyed this freebie, please take a moment to vote for Digi!

Click on the blinkie to vote!
Be sure to visit the rest of the stops on this train to collect the rest of your pieces of the Mega Pieces of April taggers kit:



HEADQUARTERS
Jo with: A Taggers Scrap
Angel with: Angel Flower Scraps
Lisa with: Arty-Pharty
Annette with: AW Design
Elisabeth with: BlueCat
Deanna with: Butterfly Kisses Scraps
Jill with: Created By Jill Scraps
Stuart with: Creative Crazy Scraps
Muriel with: Creative-Disorder
Crystal with: CrystalsCreations
Sarah with: Designs By Sarah
Sharon with: Designs by SharonB
Dianna with: Digicats (& Dogs)
Pia with: Digital Blue Print
Conchi with: DNScraps
Trish with: Dreamland Designs
Miriam with: Ellanoir
Holly with: Freek's Creations
Jessica with: Gothic Inspirations
Hezalin with: HezaScraps & Tags
Victoria with: Maitri Scraps
Sally with: Mythical Designs
Angel with: Naughty's Angel Creations
Nette with: Nette's NightOwl Works
Rieka with: Rieka Rafita
Kaci with: Scrappin Krazy Designs
Shelle with: Shellez Creations
Kara with: Sweet Cravings Scraps
Stef with: Stef's Scrapkits
Tracey with: Tracey's Tags and Treasures
Edna with: Vermont Angel Eyes
Julie with: Whispy's D'zines
Sue with: Wicked Creationz
Remember that you can keep up with all the latest Digicats news and freebies just by liking us on
Facebook
, or following us on
Twitter
!