Not all visions of heaven are the same. Some like a little bit of a dark bent when it comes to their forever after.
This beautiful angelic themed taggers kit combines both traditional and non-traditional elements. 30 celestial themed (800 x 800, .jpg) papers provide a background to 124 divine elements:
11 frames, 10 ribbons, 5 beaded hearts, 5 beaded ribbons, 5 bows, 5 candles, 5 devilish hearts, 5 feathers, 5 glitter splats, 5 roses, 5 ruffled ribbons, 5 star dangles, 5 tags, 4 clouds, 3 butterfly charms, 3 halos, 2 angel bears, 2 butterfly trails, 2 crescent moons, 2 cross & ribbons, 2 crystal unicorns, 2 heavenly games, 2 moon & stars trail, 2 ornaments, 2 pearl bling, 2 silver music notes, 2 winged corset, 1 angel, 1 gold heart chain, 1 ladder, 1 open silver box, 1 perfume bottle, 1 rose heart, 1 star curtain, 1 winged heart, 1 wing ornament, and 4 dark angel posers by ©Sophisticated Scraps & Imaging.
Good girls go to heaven. Where will you go?
300 DPI, personal use only please.
This is another formerly PTU kit that is now FTU.
Please remember that by downloading this kit you agree to my terms of use which state, in part that that that you cannot redistribute, rebroadcast, resale, or claim my graphics as your own. That means placing this kit on 4Shared, RapidShare or any other file sharing site for any reason is a strict NO-NO! That constitutes redistribution.
If you know someone who is interested in this kit , please direct them to my blog where they can download their own copy. Free to use is NOT the same thing as free to share. My graphics are copyright protected.
Plus I already pay for premium download service so you don't have to wait for your freebies, and the links stay here FOREVER, so you don't have to put this kit anywhere else to share it, just link to this post.
To download from MediaFire, click the buttons below: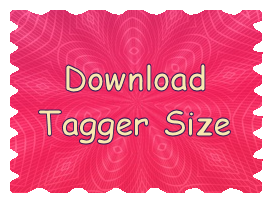 If you enjoyed this freebie, please take a moment to vote for Digi!

Click on the blinkie to vote!
Don't forget that you can keep up with all the latest Digicats news and freebies just by liking us on
Facebook
, or following us on
Twitter
,
Pinterest
or
Tumblr
!