If you've gotta go, you may as well enjoy it and what could possibly be more enjoyable than Chocolate? You may not earn yourself a trip to the graveyard with this taggers size digital scrap kit, but you're certain to find all sorts of sweet dreams.
Perfect for Valentine's Day, it can double as an everyday kit as well. It starts out with 30 delicious (800 x 800, .jpg) papers, and adds in 132 sugar rushed elements - enough to satisfy the most demanding of sweet-tooths.
Even the 5 bows, brads, buttons, heart shaped frames and tags are edible, along with 10 chocolate candies, 6 chocolate hearts, 5 frames, 5 round frames, 5 balloons, 5 choco-heart lines, 5 choco-lollies, 5 choco-pops, 5 choco-shoes, 5 candy flowers, 5 kisses, 5 ribbons, 4 chocolate bars, 4 cookies, 4 cuppie cakes, 4 word arts, 3 chocolate clusters, 3 chocolate swirls, 2 chocolate covered strawberries, 2 wine glasses, 1 bottle chilled champagne (not chocolate, but very romantic!), 1 box of chocolates, 1 chocolate train, 1 chocolatier sign, 1 diamond & ruby curtain, 1 dove (the winged kind, not the chocolate kind), 1 heart shaped box, 1 heart strings bling curtain, 1 hearts & beads curtain, 1 paid of chocolate love birds, 1 love letter, and 1 plush bear.
Plus if the chocolate isn't enough, I've made sure you get your cute overload for the day by including 3 "Fluffy Red" posers created by ©Perfect Posers.
It's all dark, sweet, and lethal and it's all waiting for you! Saved to 300 DPI so it's suitable for blogwear, online stationary and smaller print jobs, as well as tags galore. Personal only please.
Oh and the best part? It's calorie free so it won't wreck your New Year diet plans!
Please remember that by downloading this kit you agree to my terms of use which state, in part that that that you cannot redistribute, rebroadcast, resale, or claim my graphics as your own. That means placing this kit on 4Shared, RapidShare or any other file sharing site for any reason is a strict NO-NO! That constitutes redistribution.
If you know someone who is interested in this kit , please direct them to my blog where they can download their own copy. Free to use is NOT the same thing as free to share. My graphics are copyright protected.
Plus I already pay for premium download service so you don't have to wait for your freebies, and the links stay here FOREVER, so you don't have to put this kit anywhere else to share it, just link to this post.
To download from MediaFire, click the buttons below: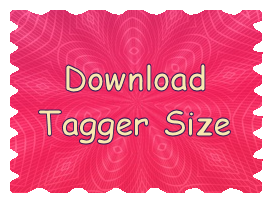 If you enjoyed this freebie, please take a moment to vote for Digi!

Click on the blinkie to vote!
Don't forget that you can keep up with all the latest Digicats news and freebies just by liking us on
Facebook
, or following us on
Twitter
,
Pinterest
or
Tumblr
!