Well it's set way back in the middle of a field, Just a funky old shack but you'll wanna go back....because it's all about LOVE baby.
This is a fun, groovy and somewhat retro kit that'll will make your Valentine's Day tags jump. 30 brightly patterened papers, and 129 elements including 3 "Kitten" posers by ©MediEvil Creations.
Inside the shack you'll also find: 15 candy hearts, 10 frames, 10 ribbons, 8 musical notes, 7 bows, 5 flowers, 5 glitter splats, 5 tags, 5 pairs of go-go boots, 5 roses, 4 peace symbols, 3 brads, 3 jeweled hearts, 3 sequin flowers, 3 word arts, 2 acoustic guitars, 2 Caddies, 2 colorful butterflies, 2 glo sticks, 2 Joe cool sunglasses, 2 love lines, 2 musical note lines, 2 peace signs, 2 pink champagne, 2 pink champagne glasses, 1 boom box, 1 bubble TV, 1 dime, 1 envelope, 1 half-dollar, 1 juke box, 1 lava lamp, 1 license plate, 1 Love Shack sign, 1 love stamp, 1 mirrored ball, 1 mood ring, 1 rainbow, 1 red hot hearts, and 1 ribbon tangle, which is a lot of stuff to fit in one little shack.
So come on and let go and let love rule at the Love Shack!
300 DPI, Personal use only.
Please remember that by downloading this kit you agree to my terms of use which state, in part that that that you cannot redistribute, rebroadcast, resale, or claim my graphics as your own. That means placing this kit on 4Shared, RapidShare or any other file sharing site for any reason is a strict NO-NO! That constitutes redistribution.
If you know someone who is interested in this kit , please direct them to my blog where they can download their own copy. Free to use is NOT the same thing as free to share. My graphics are copyright protected.
Plus I already pay for premium download service so you don't have to wait for your freebies, and the links stay here FOREVER, so you don't have to put this kit anywhere else to share it, just link to this post.
To download from MediaFire, click the button below: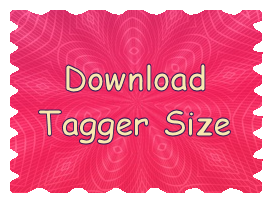 If you enjoyed this freebie, please take a moment to vote for Digi!

Click on the blinkie to vote!
Don't forget that you can keep up with all the latest Digicats news and freebies just by liking us on
Facebook
, or following us on
Twitter
,
Pinterest
or
Tumblr
!