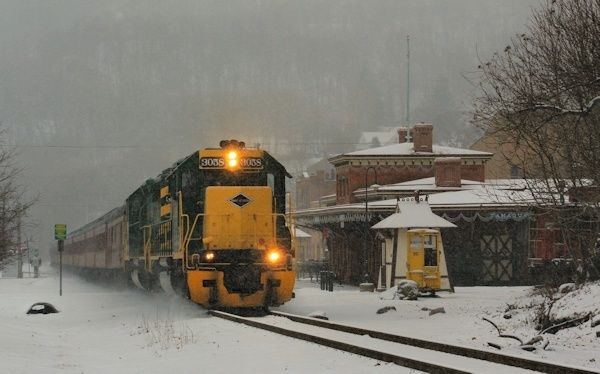 There are several legends about "St. Valentine" (the Roman Catholic Church recognizes three martyrs by that name) but the truth is that the Church set "St. Valentine's Day" on February 14th to "Christianize" the Roman holiday of Lupercalia.
Modern valentine's day traditions as we know them may have started as early as the 1400's, but it caught on big in England in the 17th Century as a way for people to express their emotions in a time when direct expression of one's feelings was discouraged.
In the 1840s, Esther A. Howland, known as the "Mother of Valentine's Day" began selling the first mass-produced valentines in America. She made elaborate creations with real lace, ribbons and colorful pictures known as "scrap", making Valentine's Day the original scrapper's holiday.
Today, Valentine's Day is second only to Christmas in the amount of greeting cards sold, 85% of which are purchased by women.
So, now that you'd had your history lesson in "paper valentines" let's get on with the scrapping. I've got a nice little kit for you with 10 papers and 25 elements, and of course you can get it in either FULL or TAGGERS size, depending upon your preference.
You are getting 2 bows, 2 frames, 2 leaves, 2 ribbons, 1 bench, 1 cupcake, 1 flower corner, 1 heart rose, 1 heart shaped box, 1 lace heart, 1 letter, 1 love lock, 1 love tree, 1 love word art, 1 paper bird, 1 paper heart chain, 1 paper roses, 1 rose, 1 sparkles, 1 tag, and 1 Valentine bear.
300 DPI. Personal use only.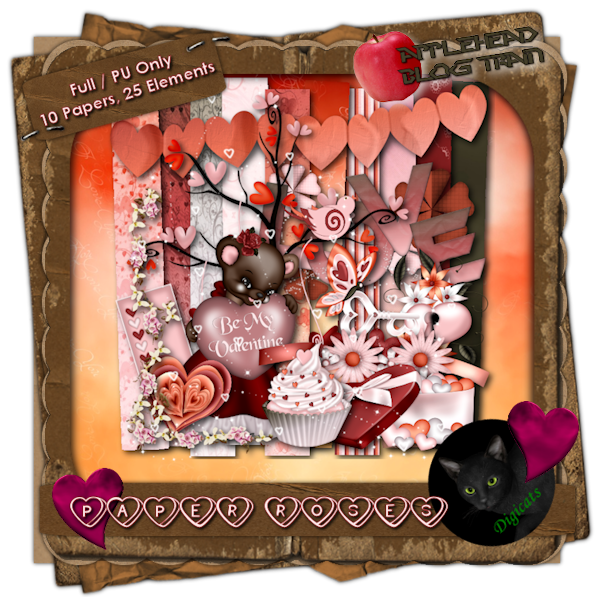 Please remember that by downloading this kit you agree to my terms of use which state, in part that that that you cannot redistribute, rebroadcast, resale, or claim my graphics as your own. That means placing this kit on 4Shared, RapidShare or any other file sharing site for any reason is a strict NO-NO! That constitutes redistribution.
If you know someone who is interested in this kit , please direct them to my blog where they can download their own copy. Free to use is NOT the same thing as free to share. My graphics are copyright protected.
Plus I already pay for premium download service so you don't have to wait for your freebies, and the links stay here FOREVER, so you don't have to put this kit anywhere else to share it, just link to this post.
To download from MediaFire, click the buttons below: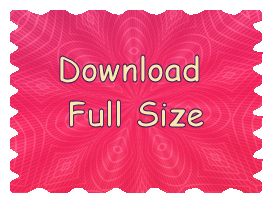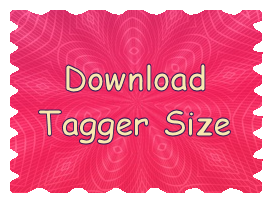 If you enjoyed this freebie, please take a moment to vote for Digi!

Click on the blinkie to vote!
Please be sure to visit all of the rest of the stops on this train and see what everyone else is doing and grab the freebies they have for you along the way! And don't forget to leave some love when you download. Your thanks are the fuel that keeps these blog trains running! Note that we are all on different time zones, so if someone does not have their part up when you visit, just stop back a little later.
Applehead Creationz
Becky's Creations
Dea's Designs
Digicats (& Dogs)
Miggins Does Scrapville
RayesDesign
Sugarbutt Artistic Designs
Designers! Join our train!
Don't forget that you can keep up with all the latest Digicats news and freebies just by liking us on
Facebook
, or following us on
Twitter
,
Pinterest
or
Tumblr
!