Every year America's college students take a break from reading, 'riting, and 'rithmatic to study something REALLY interesting: Beach, Babes and Beer.
It's spring break as collegians everywhere throng for the popular destinations.
This sunny little taggers kit has all the best bits from Spring Break rolled up in it, with 30 rockin' papers and 124 sun soaked elements, including 3 "Queen Bee" posers from ©Perfect Posers.
You'll also find 10 frames, 5 beach towels, 5 bows, 5 butterflies, 5 glitter swirls, 5 ribbons, 5 rock chic shoes, 5 seashells, 5 star chains, 4 tags, 3 clouds, 3 ferns, 3 guitars, 3 Ipods, 3 lilies, 3 orchids, 3 palm trees, 3 sand borders, 3 surfboards, 3 vines, 2 beach chairs, 2 hibiscus, 2 microphones, 2 music notes, 2 surfsails, 2 tiki stools, 2 word arts, 1 bangles, 1 birds, 1 cd, 1 city scape, 1 crumpled notebook paper, 1 draft beer, 1 drift wood, 1 flip flops, 1 glam doodle, 1 McCaw, 1 motorcycle, 1 netting, 1 parrot flower, 1 post card, 1 seagull, 1 shot, 1 skateboard, 1 sparkles, 1 star cluster, 1 suitcase, 1 sun, 1 tiki frame, and 1 tiki sign.
300 DPI. Personal use only please! This is a former PTU kit that is now FTU.
Please remember that by downloading this kit you agree to my terms of use which state, in part that that that you cannot redistribute, rebroadcast, resale, or claim my graphics as your own. That means placing this kit on 4Shared, RapidShare or any other file sharing site for any reason is a strict NO-NO! That constitutes redistribution.
If you know someone who is interested in this kit , please direct them to my blog where they can download their own copy. Free to use is NOT the same thing as free to share. My graphics are copyright protected.
Plus I already pay for premium download service so you don't have to wait for your freebies, and the links stay here FOREVER, so you don't have to put this kit anywhere else to share it, just link to this post.
To download from MediaFire, click the button below: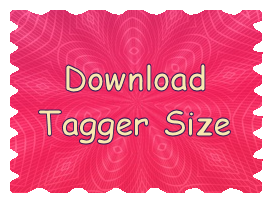 If you enjoyed this freebie, please take a moment to vote for Digi!

Click on the blinkie to vote!
Don't forget that you can keep up with all the latest Digicats news and freebies just by liking us on
Facebook
, or following us on
Twitter
,
Pinterest
or
Tumblr
!