Fiesta! No Siesta!
Discover the fascinating world of Mexico where there are hidden treasures just waiting to be explored! Ancient Aztec pyramids, authentic foods and fantastic shopping are just some of the attractions. Whether you're looking to visit past civilizations or simply lay on the beach and work on your golf game... Mexico can accommodate.
This beautiful taggers size kit it a little Mexican vacation all neatly packaged for you. You get 20 beautiful (800 x 800 pxl, .jpg) papers showing the sparkling waters of the Gulf of Mexico at Cozumel, and 107 .png elements including 2 Chiquita Bonita posers from ©MediEvil Creations.
Inside you'll also find: 10 frames, 8 shells, 5 bows, 5 orchids, 5 ribbons, 5 tags, 5 towels, 3 cactus, 3 flamingos, 3 hibiscus, 3 humming birds, 3 lanterns, 3 palm trees, 3 rainbows, 3 surf boards, 2 clouds, 2 cerveza, 2 deck chairs, 2 maracas, 2 pinata, 2 sombraros, 2 starfish, 2 tropical drinks, 2 water splash, 1 beach bag, 1 Cinco de Mayo banner, 1 chili pepper bunch, 1 colorful pot, 1 conch shell, 1 decorated shell, 1 fan, 1 flip flops, 1 gecco, 1 guitar, 1 love line, 1 margarita, 1 Mexican flag, 1 sail boat, 1 sand, 1 sea gull, 1 Spanish boy, 1 sun, and 1 torn cardboard.
Just remember to stick to drinking the cerveza while you are there! ;)
300 DPI. Personal use only.
Please remember that by downloading this kit you agree to my terms of use which state, in part that that that you cannot redistribute, rebroadcast, resale, or claim my graphics as your own. That means placing this kit on 4Shared, RapidShare or any other file sharing site for any reason is a strict NO-NO! That constitutes redistribution.
If you know someone who is interested in this kit , please direct them to my blog where they can download their own copy. Free to use is NOT the same thing as free to share. My graphics are copyright protected.
Plus I already pay for premium download service so you don't have to wait for your freebies, and the links stay here FOREVER, so you don't have to put this kit anywhere else to share it, just link to this post.
To download from MediaFire, click the button below: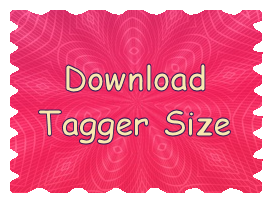 If you enjoyed this freebie, please take a moment to vote for Digi!

Click on the blinkie to vote!
Don't forget that you can keep up with all the latest Digicats news and freebies just by liking us on
Facebook
, or following us on
Twitter
,
Pinterest
or
Tumblr
!