Everything dies - even machines. (But where do you bury them?) And sometimes their purpose lives on, even after their passing.
It's time to face your ghosts.
This is a Halloween themed taggers kit with Steampunk Overtones. Inside you'll find 20 .jpg papers and 101 elements, and no, you don't need to know anything about mind-body dualism to enjoy it.
Haunting this kit are 10 frames, 5 flowers, 5 ribbons, 5 tags, 5 threadbows, 5 tombstones, 3 clocks, 3 cogs, 3 gears, 3 lights, 2 barbed wires, 2 chains, 2 gothic windows, 2 robotic wasps, 2 trees, 2 walls, 1 airship, 1 alter, 1 bee, 1 books of secrets, 1 candle, 1 cemetery sign, 1 clever, 1 crystal ball, 1 dready bear, 1 engine, 1 fence, 1 firestand, 1 fly, 1 full moon, 1 gargoyle, 1 gateway, 1 glove, 1 glowing eyes, 1 grass, 1 grasshopper, 1 iron fence, 1 knife, 1 lantern, 1 machine, 1 mist, 1 ouija board, 1 pipeworks, 1 planchette, 1 pocketwatch, 1 potion box, 1 potion, 1 raven, 1 robot, 1 scyth, 1 skulls, 1 spector, 1 spiderweb, 1 spider, 1 staff, 1 staple, 1 string for tags, and 1 top hat.
300 DPI. Personal use only. This is a formerly PTU kit that is now FTU.
Please remember that by downloading this kit you agree to my terms of use which state, in part that that that you cannot redistribute, rebroadcast, resale, or claim my graphics as your own. That means placing this kit on 4Shared, RapidShare or any other file sharing site for any reason is a strict NO-NO! That constitutes redistribution.
If you know someone who is interested in this kit , please direct them to my blog where they can download their own copy. Free to use is NOT the same thing as free to share. My graphics are copyright protected.
Plus I already pay for premium download service so you don't have to wait for your freebies, and the links stay here FOREVER, so you don't have to put this kit anywhere else to share it, just link to this post.
To download from MediaFire, click on the button below: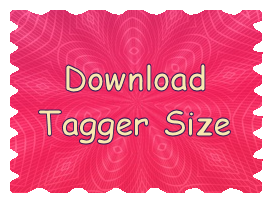 If you enjoyed this freebie, please take a moment to vote for Digi!

Click on the blinkie to vote!
Don't forget that you can keep up with all the latest Digicats news and freebies just by liking us on
Facebook
, or following us on
Twitter
,
Pinterest
or
Tumblr
!