The holidays are a magical time of year. Capture some of that magic in your holiday tags as follow Rudolph on his Christmas rounds. Only...it's Rudolph as you've never quite seen him before!
This enchanting taggers kit consists of 20 papers and 101 .png elements, including 3 Rudolph posers by ©Perfect Posers.
Also included in the kit are: 10 frames, 5 baubles, 5 bows, 5 reindeer, 5 ribbons, 5 snowflakes, 5 tags, 4 garlands, 3 bulbs, 3 gold stars, 3 trees, 2 candles, 2 cardinals, 2 gifts, 2 icicles, 2 pine cones, 2 pines, 2 poinsettia, 2 sleighs,1 bell, 1 birdhouse, 1 branch, 1 candy ring, 1 felt reindeer, 1 holiday lights, 1 holly doodle, 1 holly, 1 jingle bell, 1 lights, 1 naughty bag, 1 nutcracker, 1 present, 1 reindeer crossing sign, 1 ribbon tree, 1 Santa, 1 Santa's boot, 1 Santa's hat, 1 snow doodle, 1 snow bank, 1 snowman, 1 star dangle, 1 star, 1 stars, 1 stocking, 1 streetlight, 1 swag, 1 winter cottage, and 1 wreath.
300 DPI. Personal use only.
Please remember that by downloading this kit you agree to my terms of use which state, in part that that that you cannot redistribute, rebroadcast, resale, or claim my graphics as your own. That means placing this kit on 4Shared, RapidShare or any other file sharing site for any reason is a strict NO-NO! That constitutes redistribution.
If you know someone who is interested in this kit , please direct them to my blog where they can download their own copy. Free to use is NOT the same thing as free to share. My graphics are copyright protected.
Plus I already pay for premium download service so you don't have to wait for your freebies, and the links stay here FOREVER, so you don't have to put this kit anywhere else to share it, just link to this post.
To download from MediaFire, click the button below: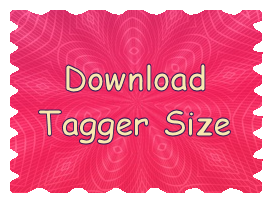 If you enjoyed this freebie, please take a moment to vote for Digi!

Click on the blinkie to vote!
Don't forget that you can keep up with all the latest Digicats news and freebies just by liking us on
Facebook
, or following us on
Twitter
,
Pinterest
or
Tumblr
!