This is the sad tale of what happens to a small eco system after it has been polluted by toxic waste. Our animals friends have taken a turn...and it may not be for the better!
This whimsical kit takes emo to a whole new place - literally. with 20 papers and 102 elements, you'll be sure to find something to curl your toes in this trip through the woods.
Included in the kit are: 10 frames, 6 bows, 6 ribbons, 5 tags, 5 flowers, 3 cat tails, 3 emo frogs, 3 green goos, 3 labels, 3 toadstools, 2 butterflies, 2 fairy boats, 2 ivies, 2 naughty gnomes, 1 barbed wire, 1 bottle cap, 1 branch, 1 branches, 1 bubbles, 1 crazy crossroads sign, 1 croc, 1 do not enter sign, 1 dragonfly, 1 emo bee, 1 emo bunny, 1 emo chain, 1 emo skull, 1 emo sun, 1 fairy light rocks, 1 fish, 1 flair, 1 flower candle, 1 flower scatter, 1 fog, 1 frog legs curtain, 1 frog stompers, 1 Goth tree, 1 Gothic Arch, 1 grass, 1 leaves, 1 lightning bug, 1 log, 1 mesh, 1 mini top hat, 1 oak leaf, 1 pine needles, 1 poison bottle, 1 pond scum, 1 puddle, 1 raindrops, 1 skull doodle, 1 snake, 1 sparkles, 1 splash, 1 toadstool sign, 1 toxic drums, 1 tree stump, 1 tree, 1 vine light, 1 water ripple, and 1 woodsy spider.
300 DPI. Personal use only. This was a formerly PTU kit that is now FTU.
Please remember that by downloading this kit you agree to my terms of use which state, in part that that that you cannot redistribute, rebroadcast, resale, or claim my graphics as your own. That means placing this kit on 4Shared, RapidShare or any other file sharing site for any reason is a strict NO-NO! That constitutes redistribution.
If you know someone who is interested in this kit , please direct them to my blog where they can download their own copy. Free to use is NOT the same thing as free to share. My graphics are copyright protected.
Plus I already pay for premium download service so you don't have to wait for your freebies, and the links stay here FOREVER, so you don't have to put this kit anywhere else to share it, just link to this post.
To download from MediaFire, click the button below: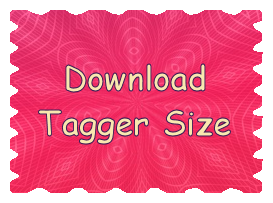 If you enjoyed this freebie, please take a moment to
"Like" us on Facebook!
!
Don't forget that you can keep up with all the latest Digicats news and freebies just by liking us on
Facebook
, or following us on
Twitter
,
Pinterest
or
Tumblr
!