Here comes Emo Cottontail, hopping down the Emo Trail....with a cast of cracked characters, this Emo themed taggers kit is sure to brighten up every Emo Easter.
This kit is packed with 20 skull papers and 112 elements and as much emo as you can handle. Check out this basket full of goodies: 10 frames, 5 bows, 5 doodle strings, 5 flowers, 5 glitter splats, 5 jelly beans, 5 shoelaces, 5 tags, 4 bottle caps, 4 skulls, 3 Easter Grass, 3 emo eggs, 2 barbed Wire, 2 cracked eggs, 2 word arts, 1 anarchy tag, 1 bleeding hearts, 1 boom box, 1 bracelet, 1 broken heart doodle, 1 bunting, 1 butterfly, 1 button, 1 CD, 1 charm, 1 cross, 1 diary, 1 drum stick, 1 easter basket, 1 Easter Train, 1 emo bear, 1 emo bunny, 1 emo chick, 1 emo doll, 1 emo ducky, 1 emo lamby, 1 guitar pick, 1 hat, 1 hops with scissors, 1 kid rocker Megan, 1 love bat, 1 mesh, 1 mitt, 1 moon and stars, 1 musical note, 1 necklace, 1 patch, 1 platform boots, 1 punk chick ,1 rope, 1 rose confetti, 1 safety pins, 1 sapphire curtain, 1 scribbled heart ,1 scribbled star, 1 skull bag, 1 skull chain, 1 skull line, 1 staples, 1 stitched heart, 1 umbrella and 1 winged heart.
You'll be completely overcome with Emo.
300 DPI. Personal use only.
This is a formerly PTU kit that is now FTU.
Please remember that by downloading this kit you agree to my terms of use which state, in part that that that you cannot redistribute, rebroadcast, resale, or claim my graphics as your own. That means placing this kit on 4Shared, RapidShare or any other file sharing site for any reason is a strict NO-NO! That constitutes redistribution.
If you know someone who is interested in this kit , please direct them to my blog where they can download their own copy. Free to use is NOT the same thing as free to share. My graphics are copyright protected.
Plus I already pay for premium download service so you don't have to wait for your freebies, and the links stay here FOREVER, so you don't have to put this kit anywhere else to share it, just link to this post.
To download from MediaFire, click on the button below: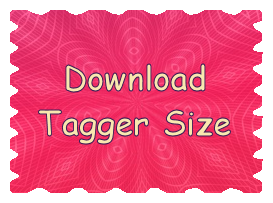 If you enjoyed this freebie, please take a moment to
"Like" us on Facebook!
!
Don't forget that you can keep up with all the latest Digicats news and freebies just by liking us on
Facebook
, or following us on
Twitter
,
Pinterest
or
Tumblr
!