I had some down time, internet wise late last week, so I put it to good use and went through one of my trinket boxes with my digital camera. I should have done this BEFORE I did the Metallica kit as found this great Metallica pin I forgot I had. LOL.
So my second CU grab bag is now in stores. Most of it is taggers size, the tribal necklace is large tagger size. I don't have a macro on my camera, so when I try to get in closer the items blur out. So we're stuck with taggers.
Oh. You want to know what's IN it? Oh. Okay.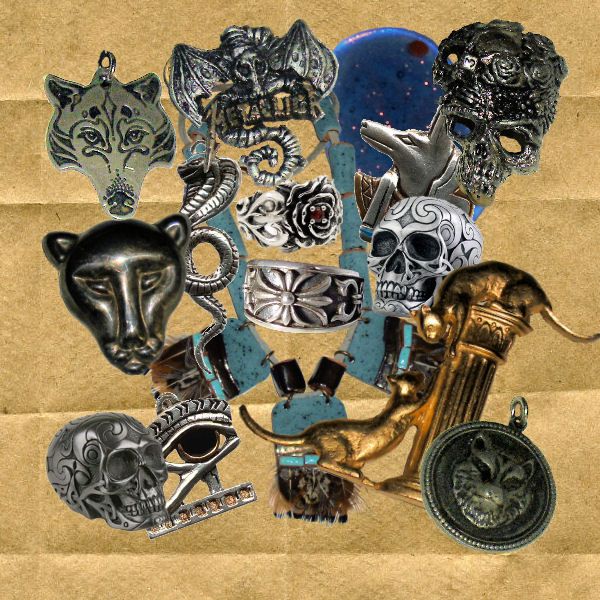 Inside this lovely brown paper bag are 2 wolf's head charms, 2 small pewter skulls, 1 Anubis pendant, 1 cat brooch, 1 cobra pendant, 1 Eye of Horus charm, 1 Metallica pin, 1 panther brooch, 1 rose ring, 1 ruin stone, 1 silver ring, 1 skull pin, and 1 tribal necklace.
300 DPI. CU Okay. No credit required.
Please read and abide by my Terms of use.
Get Digi's Trinket Trove at: