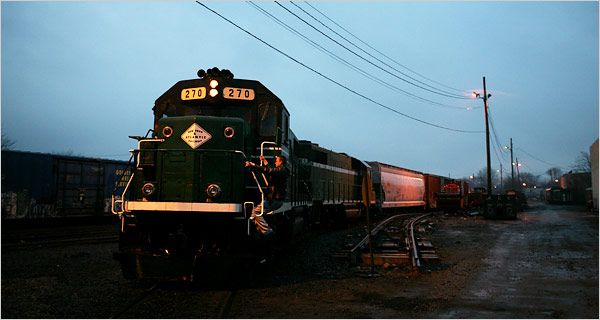 Welcome aboard the Gothic Inspirations Four Elements blog train. I am taking you on a journey to the orient - to Japan to be exact, where we take at look at the Godai.
Both the Chinese and Japanese philosophies hold with five elements, not four. The Chinese Wuxing name the elements as Earth, Wood, Metal, Water and Fire. The Japanese Godai name them as Earth, Wind, Fire and Water and add fifth - that of the Void also known as Sky or Heaven.
Chi
(sometimes ji) or tsuchi, meaning "Earth", represents the hard, solid objects of the world. The most basic example of chi is in a stone. Stones are highly resistant to movement or change, as is anything heavily influenced by chi. In people, the bones, muscles and tissues are represented by chi. Emotionally, chi is predominantly associated with stubbornness, stability, physicality, and gravity. In the mind, it is confidence; and emotionally it is a desire to have things remain as they are; a resistance to change. When under the influence of this chi mode or "mood", we are aware of our own physicality and sureness of action. (Note: This is a separate concept from the energy-force, pronounced in Chinese as qì (or di) and in Japanese as ki.)
Ka
or hi, meaning "Fire", represents the energetic, forceful, moving things in the world. Animals, particularly predators, capable of movement and full of forceful energy, are primary examples of ka objects. Bodily, ka represents our metabolism and body heat, and in the mental and emotional realms, it represents drive and passion. ka can be associated with motivation, desire, intention, and an outgoing spirit. Besides the obvious examples of heat and flame, lightning can also be thought of as an extension of Ka.
Fū
or kaze, meaning "Wind", represents things that grow, expand, and enjoy freedom of movement. Aside from air, smoke, and the like, fū can in some ways be best represented by the human mind. As we grow physically, we learn and expand mentally as well, in terms of our knowledge, our experiences, and our personalities. Fū represents breathing, and the internal processes associated with respiration. Mentally and emotionally, it represents an "open-minded" attitude and carefree feeling. It can be associated with will, elusiveness, evasiveness, benevolence, compassion, and wisdom.
Sui
or mizu, meaning "Water", represents the fluid, flowing, formless things in the world. Outside of the obvious example of rivers and the like, plants are also categorized under sui, as they adapt to their environment, growing and changing according to the direction of the sun and the changing seasons. Blood and other bodily fluids are represented by sui, as are mental or emotional tendencies towards adaptation and change. Sui can be associated with emotion, defensiveness, adaptability, flexibility, suppleness, and magnetism.
Kū
or sora, most often translated as "Void", but also meaning "sky" or "Heaven", represents those things beyond our everyday experience, particularly those things composed of pure energy. Bodily, kū represents spirit, thought, and creative energy. It represents our ability to think and to communicate, as well as our creativity. It can also be associated with power, creativity, spontaneity, and inventiveness.
Kū is of particular importance as the highest of the elements. In martial arts, particularly in fictional tales where the fighting discipline is blended with magic or the occult, one often invokes the power of the Void to connect to the quintessential creative energy of the world. A warrior properly attuned to the Void can sense his surrounding and act without thinking, and without using his physical senses.
I have used Kū in the creation of this taggers kit for you. It comes with 16 (800 x 800 pxl, .jpg) papers and 112 elements, including 4 Golden Dragon posers by (c)MediEvil Creations.
Please remember that by downloading this kit you agree to my terms of use which state, in part that that that you cannot redistribute, rebroadcast, resale, or claim my graphics as your own. That means placing this kit on 4Shared, RapidShare or any other file sharing site for any reason is a strict NO-NO! That constitutes redistribution.
If you know someone who is interested in this kit, please direct them to my blog where they can download their own copy. Free to use is NOT the same thing as free to share. My graphics are copyright protected.
Plus I already pay for premium download service so you don't have to wait for your freebies, and the links stay here FOREVER, so you don't have to put this kit anywhere else to share it, just link to this post.
To download from MediaFire, click
HERE
.
The password is "TYVM" - no quotes.
Thanks for stopping by and don't forget to visit the rest of the stops on the Gothic Inspirations Four Elements Blog Train. And remember to leave some love when you download. Your thanks are the fuel that keeps these blog trains running!
HEADQUARTERS
Ann with:
Addicted 2 Scrapz
Kelly with:
Angels Designz
Julie with:
Bits N Bobs
Beth with:
Broken Angel Scraps
Candy with:
Candys Treasures
Jill with:
Created By Jill Scraps
Jo with:
Creationz By Jo
Nikki with:
Creative Intentionz
Muriel with:
Creative-Disorder
Dani with:
Darkmoon's Dream
Melanie with:
Design By Melanie
Dianna with:
Digicats (& Dogs)
Sarah with:
Designs By Sarah
Pia with:
Digital Blue Print
Conchi with:
DNScraps
Jessica with:
Gothic Inspirations
Hezalin with:
HezaScraps & Tags
Laura with:
Laura's Designz
Victoria with:
Maitri's Digital Scraps
Sally with:
Mythical Designs
NAC with:
Naughty Angels Creations
Nette:
Nette's NightOwl Works
Rachel with:
Rachels Expressionz
Sky with:
Sky's Scraps
Kara with:
Sweet Cravings Scraps
Samantha with:
Sweet Indulgence Scraps
Julie with:
Whispy's D'zines
Judy with:
Winter's Loft
Remember that you can keep up with all the latest Digicats news and freebies just by liking us on
Facebook
, or following us on
Twitter
!